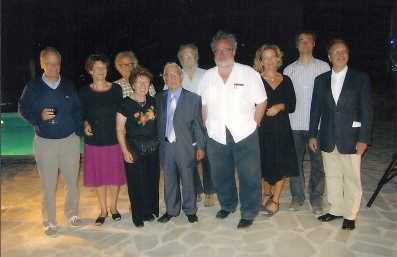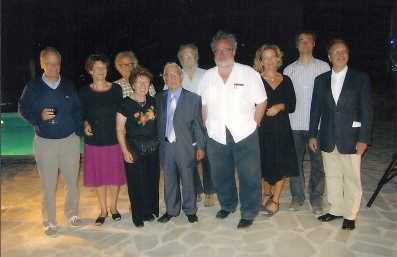 Dear Friends
In 2012 the FoP complete 10 years of continuous work for the preservation of the Cycladic character of Paros and the balanced and sustainable development of the island.
Since the summer we have been active in various fields including – as the thinktank of Paros – the further development of the strategic plan "
Paros 2020
", covering different aspects such as the future of tourism, the long-term management of water resources, and proposals for the creation of an "
environment observatory
".
Recently, we have made representations to the Mayor of Paros expressing our concerns regarding the current proposals for the
redevelopment of the Parikia seafront
and continued the effort jointly with other local associations for the
protection of the NATURA site of Molos
(see p. 2).
Our first event for 2012 took place on 20 January in Brussels and included a cultural programme and presentation of G. Pittas's book on "Panegyria in the Aegean".
We will continue with an event at Easter at which the speaker will be the distinguished archaeologist Mrs F. Zafeiropoulou, who has been working in Paros since the 1960s, and a new initiative – "
Open Studios
" in July, both organised jointly with other bodies, projecting the cultural assets of the island and aiming to boost quality tourism. Our programme will culminate in the
Annual Event
on 3rd August, marking the 10th anniversary of our association.
In recent years we were able to offer financial support to voluntary projects, such as AMEAI and ALKIONI. The crisis that hit the whole Greece also affects the lives of many of our fellow citizens on Paros. Therefore, this year we will be providing financial support to the solidarity networks of Paros which are springing up at the initiative of local communities.
Haris Martinos
Editor
Georges Vlandas
President FoP