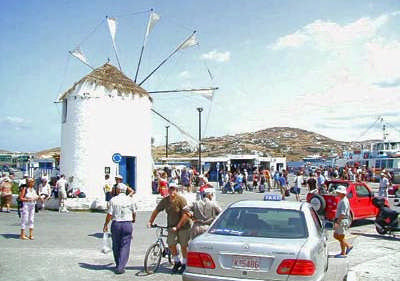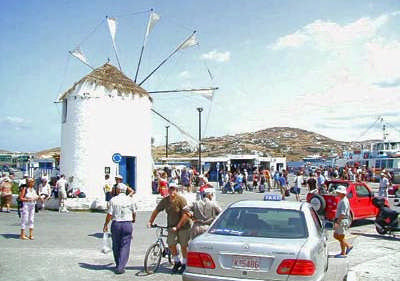 Piecemeal changes have over the years altered the traditional Cycladic character of the seafront of Parikia. A major unsympathetic development was the construction of a huge breakwater, known as "ta vrahia" (the rocks). This made it impossible for local residents and visitors to be "by the sea" in a long stretch of the seafront, underneath the "kastro" and in front the old Town Hall (now "KAPI").
It is understood that funding to the tune of 3 million euro is available for the "remodelling" of the seafront and more ad hoc solutions are planned for later this year, including the creation of a car park on the seafront near the bus station and the construction of boardwalk (decking) on the rocks of the seafront.
The FoP have expressed their concern to the Mayor of Paros for the damage that further "improvements" of this sort will cause and called for a  coherent and long-term plan for restoration of the Cycladic character of the seafront.