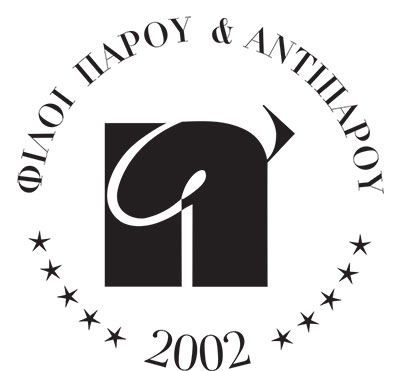 The recent pandemic is upsetting our lives and requires great effort from all of us to cope with it. The Friends of Paros and Antiparos wish you good health and good luck. This pandemic is putting concerns, which were also ours, on tourism and sustainable development. Likewise, the recent seminar, organised by us on the health system in the Cyclades, the issues put forward during its development are highlighted in the current context where its shortcomings become visible. Solidarity, mutual aid, essential values of our action must come out strengthened.
And since in these moments of confinement digital life is taking over, the Friends will be using more extensively one of their old media: the e-Bulletin, which is a more flexible communication tool, of faster production.
The printed Bulletin will continue to appear once or twice a year. It will be more generous – 52 pages – and printed at 3,000 copies. It can thus be distributed all year round. Its content will combine new articles with the resumption of the best articles of the e-Bulletin, more of them translated.
This new approach, also more economical, allows the Friends to take wider actions, as was the case with the seminars on health and ancient quarries, which met with considerable success both in substance and in the number of participants. It should also be noted the amount collected to date (around € 1.500 and the effort continues) for the purchase of cardiopulmonary resuscitation equipment (CPR) so that more and more people can learn to save a human with simple techniques.
Our actions that were planned before facing the new reality which we live, concern: the holding, as every year, of theatre workshops by Petros Sevastikoglou, the bilingual presentation by Michel Volkovitch of the last two books in Greek in French of Ilias Papadimitrakopoulos, the organization of a seminar on management and recycling of waste, holding a presentation on the Temple of Apollo at Despotiko with two site visits and finally the annual Friends' ceremony in August.
For the moment, we are of course awaiting the evolution of the pandemic to reschedule all of these activities and others could also be organized (a discussion is being currently conducted concerning the creation of a collection of books by the Friends of Paros), witnessing the vitality of our association. This vitality must continue to be supported by members of the association, visitors and the local population, including financially.
See you soon and Stay Safe !
Yorgos Vlandas (president), Tassos Zacharas (secretary general), Maria Boura (vice-president), Nicolas Stefanou (vice-president)