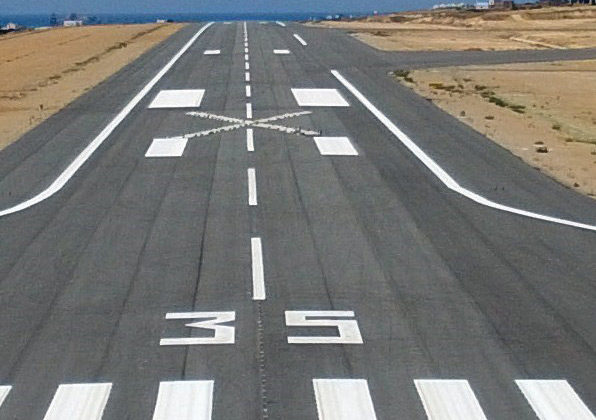 After years of waiting and harsh  negotiations, Paros finally has a new airport, with  a longer  runway, which can accommodate  larger  aircraft  carrying more passengers. This new infrastructure made possible to meet the expectations of islanders and tourists, whether they are Greek or foreigners. The new airport was the culmination of the efforts made by all inhabitants of the island  beyond  their  differences  of opinion. Our website aims to share with  you the saga of its construction, starting today with  the testimony of one of the former  mayors, Mr. Argouzis, who tells us the beginning of the story which led to at the creation  of the new airport.
As soon as it is inaugurated, a new challenge is emerging concerning the improvements to be made to the new airport. Some already advocate increasing the length  of its runway, others oppose it by considering that it would increase  the influx of tourists, sometimes  of a low purchasing power, beyond  what the island  can support.
Others consider  that priority should be given  to the completion of this airport in terms of waiting rooms for departures and arrivals, the number of counters  to better accommodate  travelers, the establishment of a system of more efficient control, increased  parking spaces etc.
The question also arises of providing the airport with  air traffic controllers to allow  during the winter to travel early  in the morning and early  evening, between  7 am and 7:30 pm.
The extension of the passangers capacity  of the new terminal is a rather  ambitious project and must be given  priority.
Once completed, a debate will be necessary  for a possible continuation. This debate should take into account the constraints posed by the sustainable development of the island, respectful of its physical and cultural characteristics. We invite you to join this debate !
Georges Vlandas
President of FoP
Tassos Zacharas
Secretary general of FoP