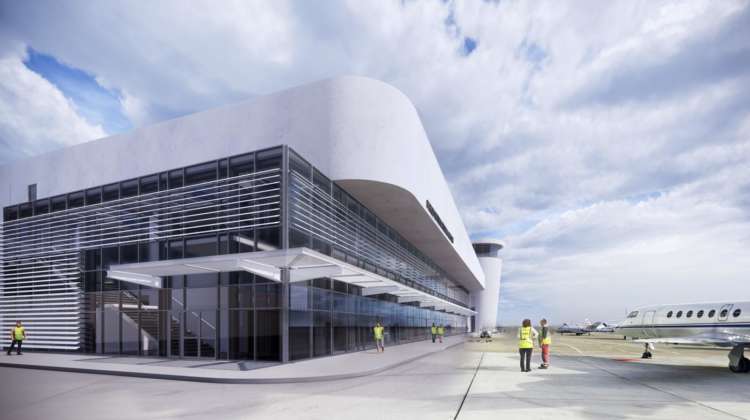 Progress and Funding: The construction is currently in progress, with anticipated completion by the summer season of 2025. This project is financed using ERDF funds (European Regional Development Fund). There are concerns that the project's justification as a "safety" measure may not align with EC funding regulations, and a formal complaint has been lodged in this regard.
Development of Current Airport: The existing airport site is being expanded to include extended runway and a new terminal building.
Fly-Over Zones and Permit Issues: The specific fly-over zones remain undetermined in the project's permit, but they are expected to encompass areas in the south (South-Voutakos, West-Alyki) and north (East Pounta, Aghia Irini), similar to the current arrangement. The permit modifications, which include runway extensions and the construction of a new terminal, have been contested by 24 appellants as of June 2021. The outcome from the Court of State is pending, noting that the appeal process does not suspend the project.
Legal and Public Engagement: The Amended Permit has expired, with no evidence of renewal. Consequently, a new legal process is set to commence soon. This process will necessitate public deliberation, presenting an opportunity to discuss and potentially implement operational time slots (currently undefined), establish protected areas, and enforce noise limitations and flight restrictions.
Environmental and Social Implications
At the heart of the debate surrounding the airport expansion is the pressing concern that such development, marked by runway extensions and a new terminal, stands in stark contrast to the urgent need for sustainable growth on the island. This increase in infrastructure risks escalating over-construction, which could dramatically alter the island's landscape. Moreover, the potential surge in airport capacity is feared to catalyze overtourism, posing serious threats to the ecological equilibrium of the island and significantly impacting the well-being and lifestyle of the local community. This project's direction appears to diverge sharply from the path towards a more sustainable and environmentally conscious future.
Greece will privatize 23 airports, including Paros in 2024. Paros' new airport will be the cherry on the cake!