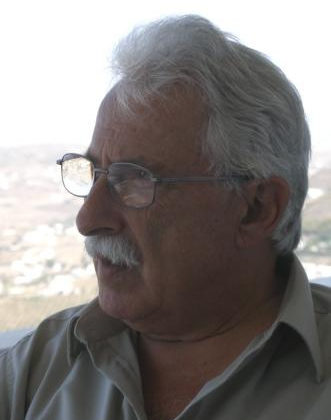 Since my election  as Mayor in 1995  I have  dealt  with the  problem of the  small Paros  airport, whose extension  (710 to 1200  m) was  included in the  operational program of the Aegean Region. However, this extension would have affected  the  environment of the  village of Alyki and especially would limit the accessibility of the island by allowing only internal flights.
On that moment the  Municipal  Council asked  the  Region  to  replace  the  airport with  a new  larger  airport with a 2000 m runway. After the agreement of the various authorities, the location  chosen in 1996 would be that between Kampos and Voutakos with a north-south orientation. The environmental impact  assessment was approved in 1997.
In that same  year,  inhabitants of these  localities ap- pealed   against the  decision   to  the  Council  of  State (CoS), whose  case – law appeared hostile  to major  projects on small  islands because of the  risks engendered for their  sustainable development. Meanwhile, taking advantage of an unexpected postponement of the hea- ring,  the  competent ministries, in  consultation with the  municipal authorities, withdrew the  contested decision, which  resulted to the dismissal of the case.
This development left  open  the  prospect of a new  air- port  which,  in order  to avoid new  disputes, should  be limited to a runway of only 1400 m. This decision  was also the subject  of an administrative appeal  (before the Ministry of Agriculture),  this  time  for the protection of the  butterflies of Psychopiana. A study by the  Aegean University,  however,   refuted this   argument and  the project was able to advance by overcoming several  bureaucratic obstacles (technical studies, expropriations, awarding of the public contract for the construction of the runway with the exception of buildings !! !) Fortunately, Aegean Airlines finally became  interested and  undertook to complete the  necessary works  until the end of July 2016, in order to finally operate the air- port. Domestic flights to the  new  airport are now operated by 70 – passenger aircrafts, while foreign routes are  still  not  insured,  by contrast of other  comparable destinations such as Skiathos,  Mykonos and Santorini.
Kostas Argouzis
Ex-Mayor of Paros
PS: The municipal authority has shown great  interest in the  project  which  has  borne  fruit.  The same  applies to  the  regional authority of  Paros-Antiparos,  and to the contribution of Ms. E. Papazoi when the  affair was brought to the CoS.
The contribution of hotel  businessman V. Karpodinis remains substantial, but  it was  with  the  signature  of the construction contract by the former minister G. Ragoussis that  the final act of the airport saga (21 years) has started.