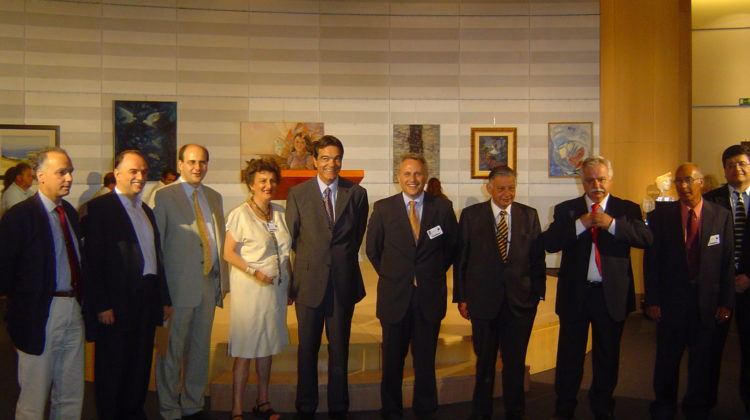 The FoP, together with other associations, organised a successful winter event on 20.01.2012 in Brussels.
The event was organised by three associations: Friends of Paros; Lykeion Ellinidon; Association of Epirotes. It took place in the restaurant "Au repos de Chasseurs" and was attended by more than 120 participants. It included a presentation of the book "Panegyria in the Aegean" by its author Giorgos Pittas, Vice President of FoP, dances from the Aegean islands by members of the Lykeion, and music by the group "BALKAN EXPRESS".
Soirée bruxelloise des Amis de Paros
Les amis de Paros ont organisé avec l'association bruxelloise du Lyceum des femmes grecques et l'association des grecs de l'Epire de Belgique une soirée culturelle et culinaire, le vendredi 20 janvier 2012.
Le thème de la soirée portait sur les fêtes populaires dans les îles de la mer Egée à partir du nouveau livre de notre ami et membre des Amis de Paros, Georges Pittas.
Après un discours introductif, les 150 participants à la soirée ont assisté à la projection d'un documentaire, suivi d'un repas, d'une démonstration de danses folkloriques. Par la suite les convives se sont mis à danser accompagnés par l'orchestre des Amis de l'Epire; les bénéfices de la soirée ont été partagés entre associations pour permettre le financement de leurs activités futures. Une expérience réussie et utile à renouveler.