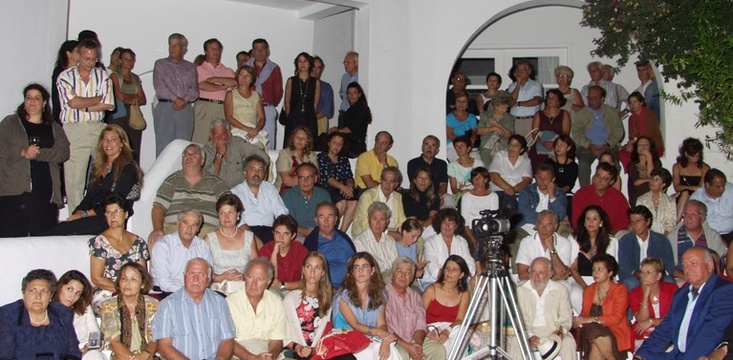 It has been 20 years since 11 people gathered at the monastery of Agii Anargiri to decide to found a somewhat original association, The Friends of Paros. These 11 people were either born in Paros or had ties to our island for decades. All were Greek citizens, but our project also targeted people of other nationalities who had a solid connection to our island. Our association has become the privileged meeting point between these expatriates and permanent residents. This explains the multilingual character of our publications which aim to address the community of Paros in all its diversity. Our association's raison d'être was to defend the Cycladic nature of the island, promote sustainable tourism, participate in the development of cultural activities, promote a united society, promote the action of people or associations often working voluntarily for the common good….
Our achievements are numerous. We can't quote them all here. Our actions speak for themselves, as do our many projects. Let us note first of all the excellent collaboration with the numerous associations of our two islands and the local communities. This has allowed us time and again to avoid the worst by alerting for activities that could have stripped areas of the island that require protection.
Without being exhaustive, let us recall the publication of a quality periodical that participates in and feeds the public debate, the contribution, ten years ago, to data collection leading to a vision of the future through our programs "Tourism Survey" and "Paros 2020", the aid for the renovation of the archaeological site of Despotiko, the action in favor of the creation of an archaeological park on the site of the ancient marble quarries in Marathi, the reflection on the emergence of a real public health system in Paros and Antiparos, the conduct of a reflection on sustainable development in Paros and Antiparos, etc.
Finally, let us underline the thousands of supporters and some 200 members of our association who testify to its representativeness.
Twenty years later, our association has become a significant player in civil society in Paros and Antiparos.
Vlassis Sfyroeras, president 2002 to 2009 and Georges Vlandas, 2009 to 2023