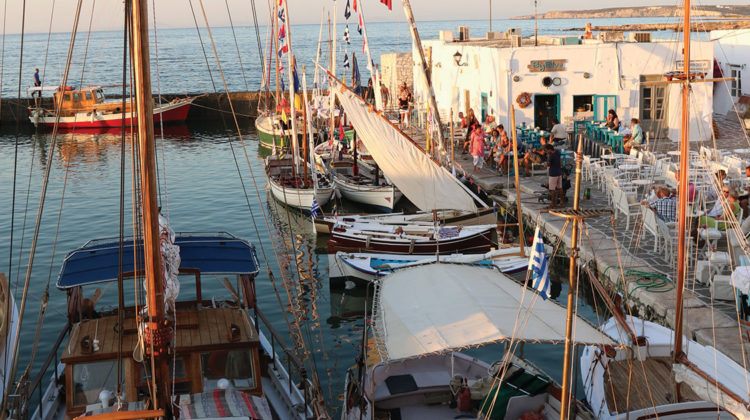 Rewarding volunteering for the benefit of all
The Board of Directors of the Friends of Paros in its meeting on March 6, 2019, after consulting all its members, has decided to award the annual distinction of our association to two major citizen initiatives:
The Kapetaneïka and the Paros Festival.
These two actions reflect an effort voluntarily undertaken by many community actors, in an effort to document their cultural heritage and link it to sustainable tourism.
The Board of Directors considered that our association should publicise the action of the Health Center, so useful to the population, and try to provide some financial assistance, thus organising an event preferably this year or at the latest next year, for the delivery of this aid.
It should also be noted that the activity of our association must be put into perspective over time and consider it in its diversity. The ceremonies are only one aspect of our activity, an annual culmination that concludes a multitude of very diverse actions that contribute to the same goal, that of a sustainable and united development of the island, respectful of its idiosyncrasy. Let us also emphasize the role of our Bulletin, our greatest success, in the animation of the public debate on the island. Finally, let us underline the financing, thanks to our action, of two columns of the temple of Apollo of Despotiko.
The venue for the ceremony will be Naoussa on August 8, 2019.
Georges Vlandas – Président des AdP
Tassos Zacharas – Secrétaire général desAdP