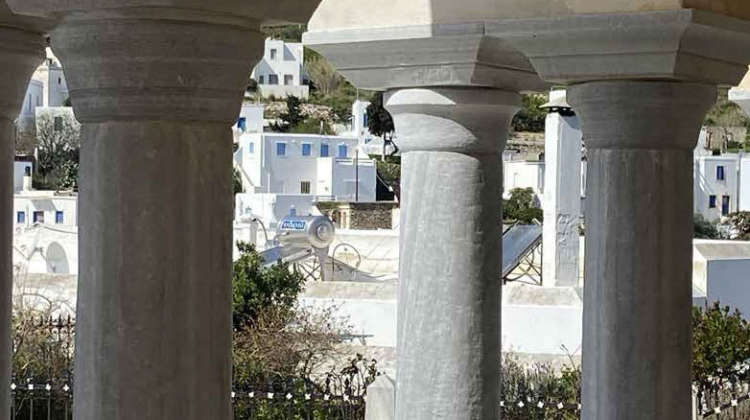 The current pandemic upsets our lives and requires a great effort from all of us to cope with it. The Friends of Paros and Antiparos wish you good health and good luck once again.
This health crisis has forced us to change our program for 2019/2020. While some activities have gone well with success as shown in this Bulletin, others, for example the holding of a seminar on waste management and recycling, or the organization, as every year, of theatrical workshops of Petros Sevastikoglou, or the bilingual presentation by Michel Volkovitch of the last two books in Greek and French by Ilias Papadimitrakopoulos, or the presentation of the works carried out for the Temple of Apollo at Despotiko, finally, the annual Friends ceremony, in August will mostly be rescheduled.
More than ever, this pandemic is putting concerns, which were also our concern, on sustainable development and tourism, an issue that is again hosted in our magazine.
The seminar we recently organized on the health system in the Cyclades, the issues that were presented and discussed are highlighted even more through the current context of the situation, as a harsh light of reality shows its shortcomings. Solidarity, mutual aid, the core values of our action must come out strengthened in this ordeal. Likewise, the seminar on Ancient Quarries demonstrated all the cultural and social interest for the re-appropriation by the islanders of their sites, which also strengthens a more sustainable tourism and a more resilient destination.
Finally, the Friends launched a successful collection of funds for the purchase of cardiopulmonary resuscitation equipment (CPR) so that more and more people can learn to save a human being with simple techniques. Similarly, they have just launched a collection to provide the public Health Center of the island with a professional washing machine (see below) to guarantee the hygiene of medical garments, sheets, towels, etc.
For the moment, we are of course awaiting the evolution of the pandemic to reprogram all of these activities (and others that could also be organized, for example, a discussion for the creation of a collection of books by the Friends of Paros), which testify to the vitality of our Association. This vitality must continue to be supported by members of the association, visitors and the local population, including financially.