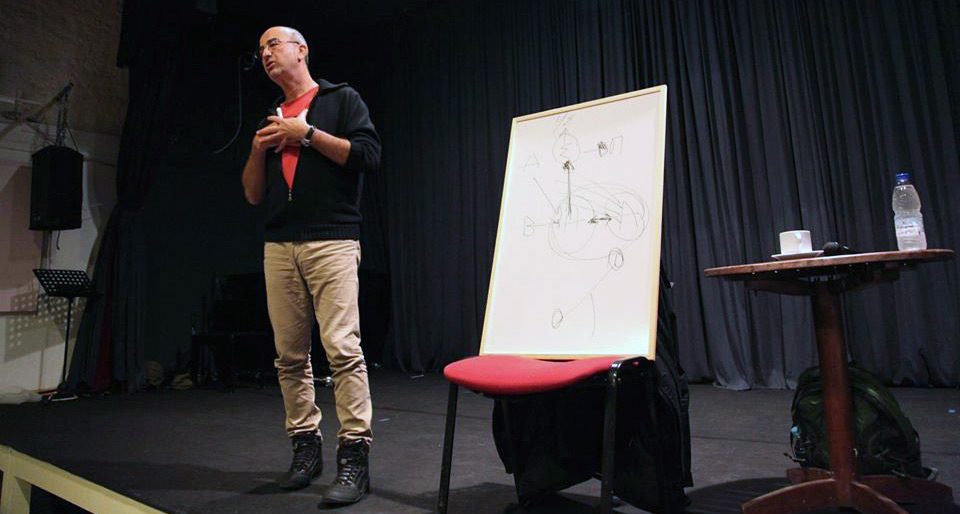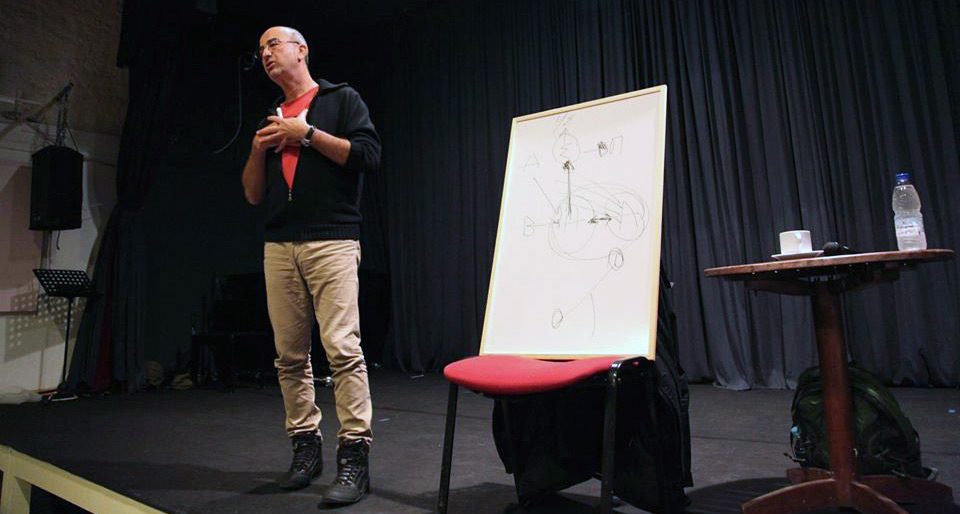 Ημερομηνίες:
Σάββατο 2 Δεκεμβρίου 9:30-12:30 και 14:00-17:00
Κυριακή 3 Δεκεμβρίου 10:00-13:00
Τόπος: στην αίθουσα του Δημοτικού σχολείου Νάουσας.
Θεατρικό εργαστήρι του Πέτρου Σεβαστίκογλου
ΥΠΟΚΡΙΤΙΚΗ ΚΑΙ ΑΦΗΓΗΣΗ
Το εργαστήρι έχει ως στόχο να εξοικειώσει τους συμμετέχοντες ηθοποιούς με τους κανόνες της αφήγησης. Αυτό επιτυγχάνεται με τον συνδυασμό θεωρητικών εισηγήσεων και εντατικής πρακτικής. Μέσα από ασκήσεις, αυτοσχεδιασμούς και εργασίες οι συμμετέχοντες κατανοούν ότι η υποκριτική είναι μια αφηγηματική τέχνη.
Δηλώστε συμμετοχή τώρα! – Το εργαστήρι προσφέρεται δωρεάν.
---
Dates:
Saturday 2 December 9:30-12:30 and 14:00-17:00
Sunday 3 December 10:00-13:00
Venue: Hall of the primary school of Naoussa
Petros Sevastikoglou's Theatrical workshop

ACTING & NARRATING
The workshop aims to familiarize the participating actors with the narrative rules. This is achieved by combining theoretical inputs and intensive practice. Through exercises, improvisations and work, participants understand that acting is a narrative art.
Send a message to Sign up – The workshop is free.
---
About Petros Sevastikoglou:
Περισσότερα για τον Πέτρο Σεβαστίκογλου: