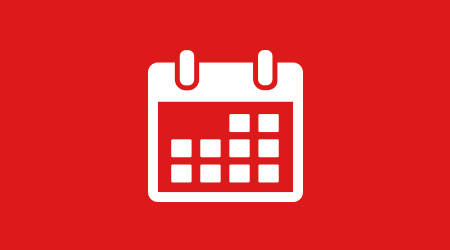 Notez les Dates des Activités des Amis de Paros cet hiver
Vendredi 7 Décembre à 20h00: Les membres et les amis qui se trouvent sur l'île sont invités à se retrouver au restaurant Exesion (place Mando Mavrogenous à Parikia), pour faire le point sur les activités de notre association et les débats en cours sur l'île.
Samedi 8 à 10h00 et Dimanche 9 Décembre à 10h00: ateliers théâtraux animés comme chaque année par Petros Sevastikoglou, dans le local du Groupe de Musique et de Danse de Naoussa. S'inscrire ou demander plus de renseignements en nous contactant.
Samedi 8 Décembre à 19h45: à Archilochos, projection du film de Margarita Manda sur l'oeuvre et la vie d'Alki Zei, "La Grande Traversée d'Alki". Après la projection un débat sera animé par la scénariste et Petros Sevastikoglou.
Par ailleurs:
---
Σημειώστε τις ημερομηνίες των Δραστηριοτήτων των Φίλων της Πάρου αυτό το χειμώνα:

Παρασκευή 7 Δεκεμβρίου στις 8 μ.μ.: Μέλη και φίλοι που βρίσκονται στο νησί καλούνται να συναντηθούν στο εστιατόριο Εξαίσιον (Πλατεία Μαντώ Μαυρογένους στην Παροικία) για να κάνουν απολογισμό των δραστηριοτήτων του συλλόγου μας και των συνεχιζόμενων διαβουλεύσεων στο νησί.
Σάββατο 8 στις 10:00 και Κυριακή 9 Δεκεμβρίου στις 10:00: θεατρικά εργαστήρια κινούμενα όπως κάθε χρόνο από τον Πέτρο Σεβαστικόγλου, στον χώρο του  Μουσικοχορευτικού Συγκροτήματος Νάουσας. Εγγραφείτε ή ζητήστε περισσότερες πληροφορίες επικοινωνώντας μαζί μας.
Σάββατο 8 Δεκεμβρίου στις 19:45: στον Αρχίλοχο, προβολή της ταινίας της Μαργαρίτα Μάντα για το έργο και τη ζωή του Αλκι Ζέι, "Ο μεγάλος περίπατος της Αλκης".  Μετά την προβολή, η συζήτηση θα συντονιστεί από την σκηνοθέτη και τον Πέτρο Σεβαστικόγλου.
Κατά τ'άλλα:
---
Save the Dates of the Activities of the Friends of Paros this summer:
Friday 7th December at 8 pm: Members and friends who are on the island are invited to meet at the Exesion restaurant (Mando Mavrogenous place in Parikia), to take stock of the activities of our association and the ongoing debates on the island.
Saturday 8 at 10:00 and Sunday 9 December at 10:00: theatrical workshops animated as every year by Petros Sevastikoglou, at the location of the Music & Dance Group of Naoussa. Register or ask for more information by contacting us.
Saturday, December 8 at 19:45: in Archilochos, projection of the film of Margarita Manda on the work and the life of Alki Zei,  "Alki's Long Walk". After the screening, a debate will be moderated by the director and Petros Sevastikoglou.
Otherwise: