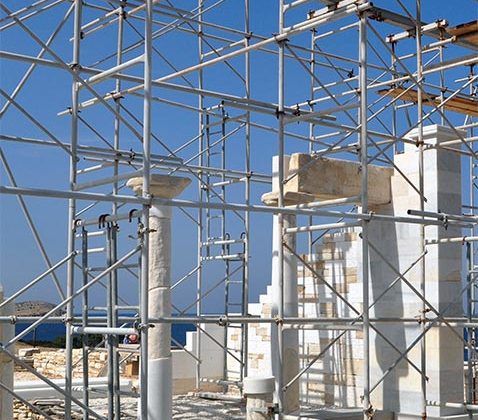 2019 started very actively for Yannos Kourayos and the team of Despotiko. 
At the beginning of January, the excavator presented the progress of the excavations and the restoration program at the International Conference of the American Institute of Archeology in San Diego, CA. The lecture – coauthored by Kourayos' closest associate, Ilia Daifa, the architect William Orestidis and Erica Angliker – was attended by many students and archaeologists who were thrilled by the new finds from the sanctuary of Apollo.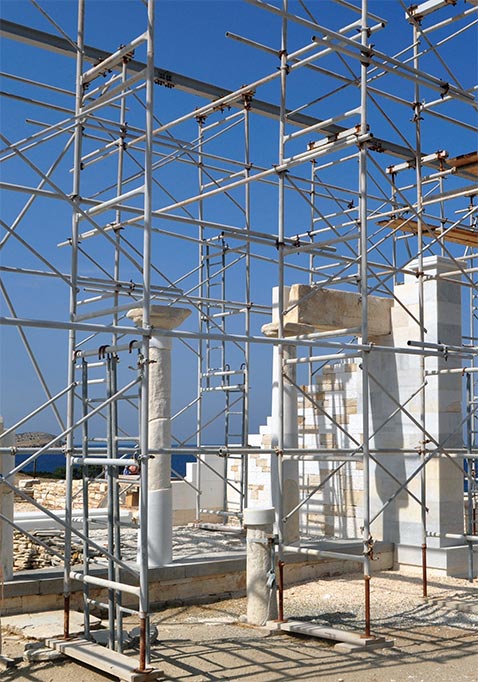 On January 27th, the lecture of Yannos Kourayos and Ilia Daifa in the historic Hall of the Old Parliament Building in Athens took place. In the same event the Honorary Professor of Archeology Petros Themelis presented the book of Y. Kourayos "Despotiko. Journey in time". More than 150 people attended, many of whom traveled from Paros and Antiparos, among them the mayor of Antiparos, T. Faroupos.
A few days later, on February 11, another lecture by Yannos Kourayos was held at the Hellenic American Union, in the context of the inauguration of the photo exhibition by Mary Hatzaki "The People of the Despotiko". The same exhibition will travel in October and New York.
A big project with a photo exhibition is being prepared November '19, this time by the team of Despotiko itself, after the initiative of Erica Angliker from Brazil, and after the successful participation of Brazilian students in the Despotiko's excavation in 2018. The event will take place at the Embassy of Brazil in Athens, with the cooperation of Brazilian universities. Within this event the archaeologist Natalia Velli, a member of the Despotiko group, who since 2015 systematically photographs the excavation and restoration events at Despotiko, will exhibit her photos. For the first time through the eyes of an actual member of the project, people will see the difficulties, the effort but the love as well of all those that work to bring this unique archaeological site to light.
Finally, like every year since 2017, the presentation of the project at Despotiko by Yannos Kourayos and Ilia Dafia will take place at the Birkbeck College in London.
The restoration of the temple and restaurant of the Sanctuary of Apollo will begin in early May with the purpose of placing the upper part of the entablature (triglyfa, metopes and the rest of the architrave) this year.
A month later, in the end of May, the excavation will begin with the participation of dozens of students from Greece and abroad.
The great efforts of "Friends of Paros" to collect money for the restoration have contributed significantly to the continuation and the future fulfillment of the project!