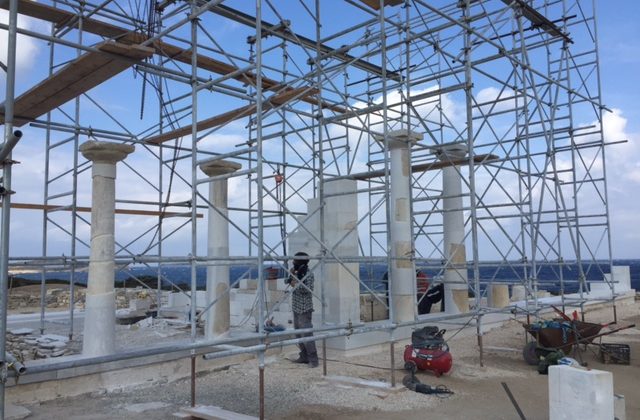 The island of Despotiko is located almost in the centre of the Cyclades, surrounded by Antiparos, Paros, Syros, Serifos, Sifnos, Kimolos, Folegandros, Sikinos and Ios. Due to its central position and its large bay providing a safe anchorage point in the strait between Paros and Antiparos – the island has played a very important role in the maritime communication routes.
Relatively recent excavations on Despotiko uncovered a previously unknown site – the Sanctuary of Apollo – which resulted in the discovery of a wide variety of archaeological finds, including marble sculptures and statuettes, particularly a statuette of clay depicting a female goddess dating from 650 BC
The friends of Paros have set themselves the goal of supporting the promotion of the rich archaeological heritage of Paros and Antiparos. The intention of the Friends of Paros is to mobilize the greatest number of individuals to contribute to the resources necessary for the restoration of this site.
To do this, they created an archaeological commission  (read more about it) that organized two fundraising events.
During these two events, organized on August 20th and 21st, 2017 (find out more & see photos), enough funds have been raised to help the restoration of the Despotiko Temple. More specifically, we contributed to the restoration of a column (see photos bellow).
We will come back in the next issue of our printed Bulletin to our plans for next year, because we want to continue our effort in Despotiko, while taking care of the restoration of other sites, especially in Paros.
These actions are the culmination of a multiform approach undertaken for many years, which our website "friendsofparos.com" reports.