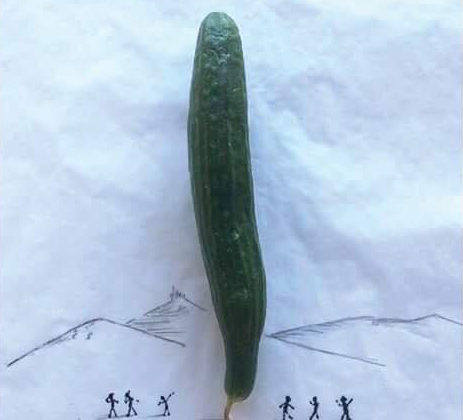 διαβάστε στα ελληνικά | lire en français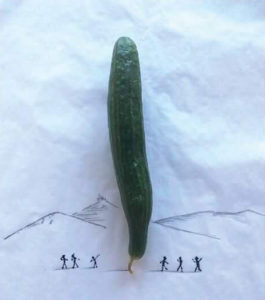 When an unknown person has a project that is taking place on your territory and involves ploughing kilometres of roads in areas of untouched nature and erecting some kind of giant animals that will be visible from everywhere, it is normal to live it as a rape. And that's how we live the announced installation of 22 wind turbines on Paros by strangers, without our knowledge or consent and without us understanding what they can serve apart from being a good deal for their initiators. It does not take more to turn against renewable energies in general!
The Parians resist, more intensely than elsewhere, at the instigation of the municipal committee against wind turbines which did a very good job. We have not seen such mobilization of social energy for a long time.
Nevertheless, to preserve this momentum, we must not lose sight of the following two facts:
1- Global warming is undeniable and most climate scientists agree that it is caused by fossil fuel emissions that worsen the greenhouse effect. The goal set by the international community to avoid disastrous impacts is to limit global warming to 2 ° C.
2- To achieve this we must produce 100% renewable energy as quickly as possible. Incidentally this energy transition is decentralizing the production model, which can be by itself a democratization of energy because it creates the conditions for a revolution in social relations where local communities take their energy in their hands and rebuild their resilience.
The problem is that 2 bizarre myths are well anchored in Paros, fed by misinformation by anonymous blogs and even by lectures organized on the island. The first myth says that Renewable Energy Systems, because of their intermittent nature, will never be able to replace fossil fuels. The 2nd, which is a consequence of the 1st, says that RES are only a fraud created to give opportunities to big finance. Both assume a gigantic global conspiracy and risk jeopardizing the credibility of opponents of the wind turbine project.
Sadly it is these two myths that block local communities on the opportunity of citizen energy cooperatives. While there are more than 2.500 of them in the EU, in Greece there is currently only one. The advantage of local citizens' co-operatives is that they have knowledge of the spatial metabolism of their territory and are able to reconcile local development with the protection of ecosystems, social cohesion and local economic interest. This is the bottom up approach. If it is not triggered, the Greek state being bankrupt, the field will be left entirely free to the opposite approach, that of institutional investors who are only aware of the optimization of their profits. And this doesn't apply only to energy but to all sectors of the economy.
In this context and in the framework of actions aimed at stopping the wind turbine installation project, the Friends of Paros propose to organize a discussion forum on the theme "Examples of citizen energy cooperatives and energy communities" on Saturday, December 2nd.
Nicolas Stephanou