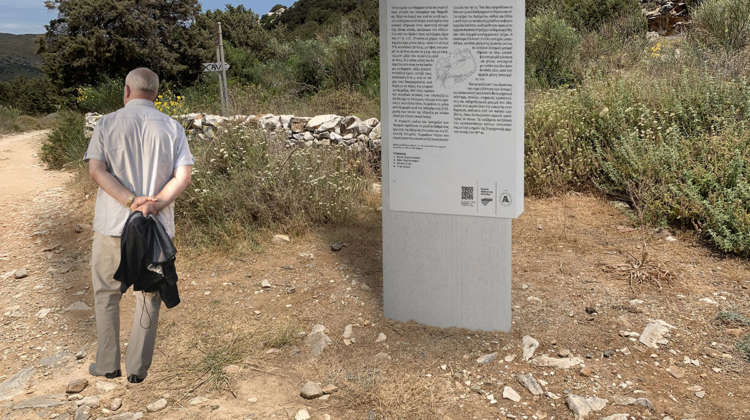 Joint Appeal for Financial Support
Ancient Marble Quarries – Installation of Information Boards
Join us in preserving history and promoting cultural heritage with the non-profit organization, "Paros Ancient Marble Quarries Park AMKE". We are actively collaborating with local associations and governmental entities to safeguard the ancient quarries and enhance their significance by developing a preeminent archaeological-cultural park.
The present condition of the archaeological area in Marathi often evokes a sense of deception among visitors and Parians alike. However, we are committed to starting changing this narrative with one small but important project – installing informative signage across the quarry premises.
This significant initiative includes the assembly of five expansive information boards and two directional panels. These sturdy metal-plated signs will be secured on concrete bases, built off-site, and installed strategically near the Nymphs' and Pan's quarries. Each sign will be bilingual, featuring texts in Greek and English, and equipped with QR codes that will direct visitors to different pages of the website, www.parianmarble.com, for comprehensive texts and additional insights.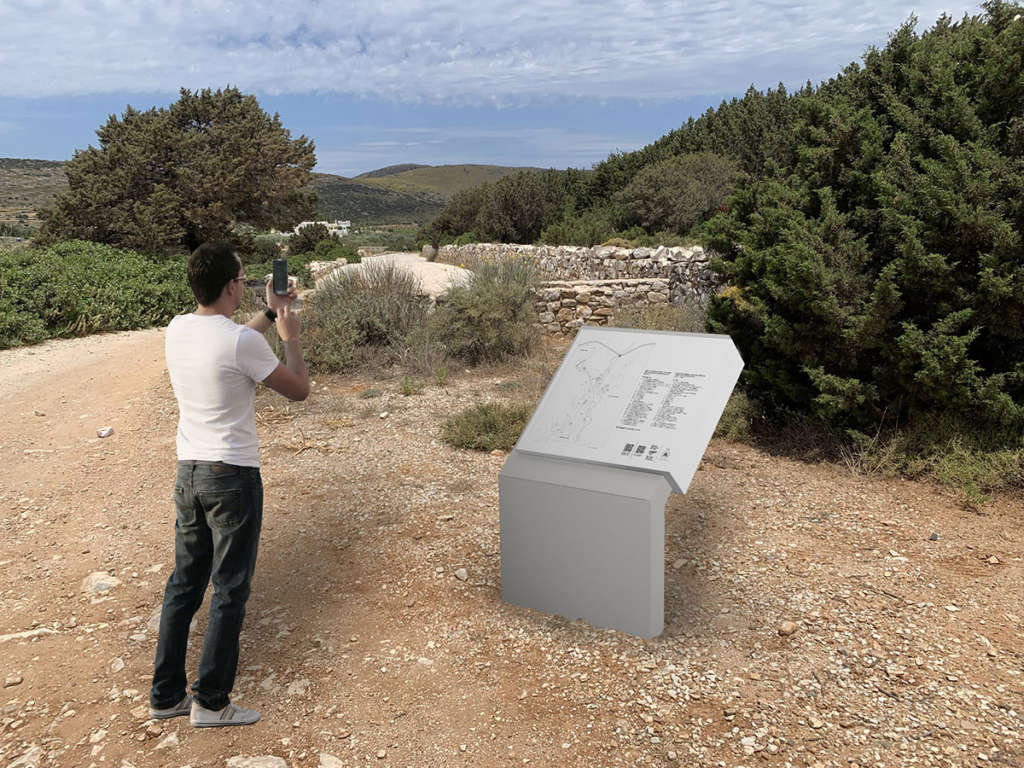 The design phase of this signage system has already received the stamp of approval from the Ephorate of Antiquities of Cyclades. As we speak, the foundations for the new information boards are being prepared. We are also grateful for the local businesses' contribution towards the project through their pro bono work (signage design) and in-kind contributions of materials and equipment.
Now, the "Paros Ancient Marble Quarries Park AMKE" and its partner associations extend a warm invitation to you to aid us in bridging the remaining financial gap for the project, which stands at €6000. A detailed breakdown of this budget is provided below.
Support us in this cause and help us etch our shared heritage onto the sands of time. To make a donation, kindly transfer funds to the account details provided below:
Alpha Bank
IBAN: GR8101406250625002002002615
BIC CODE/SWIFT: CRBAGRAA
Name of beneficiary: Friends of Paros
Kindly include "ancient marble quarries" as remittance information.
Here is a breakdown of the budget
| | |
| --- | --- |
| Design | 0 |
| Timber for casting the bases | 0 |
| Steel reinforcement of bases | 0 |
| Cement for the bases | 0 |
| Construction of concrete bases | €2650 |
| Crane for transportation of bases | €1200 |
| Miscellaneous materials | €200 |
| Labour | €150 |
| Construction & fitting of metal signs | €1800 |
| Total | €6000 |