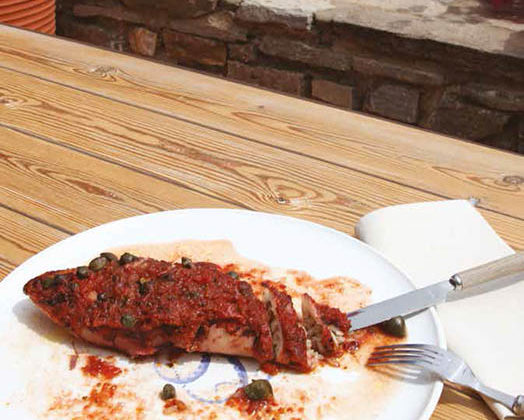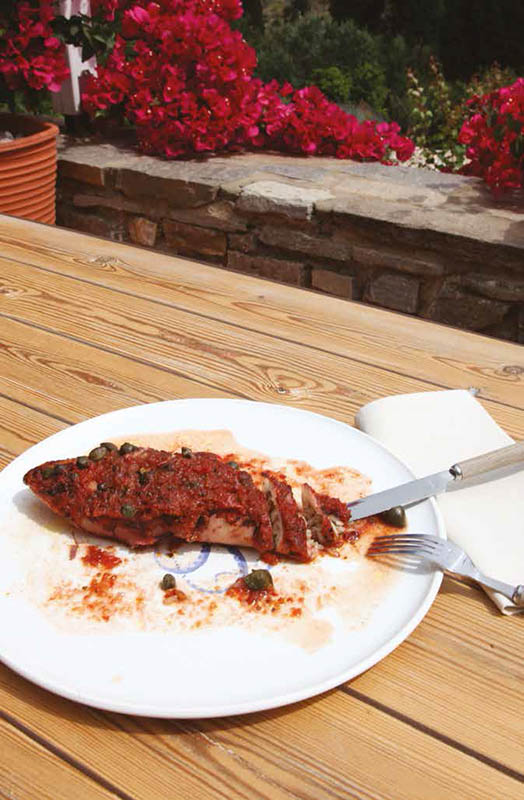 Ingredients for 4 people:
Stuffing
4 large squids
1 cup of rice
2 tbs oil
2 tbs blonde raisins
2 tbs Paros capers
2 spring onions
1 tsp fennel
1 tsp mint
1 tsp parsley
Salt, Pepper
Sauce
2 cups fresh tomatoes
2 tbs Paros capers
Salt, whole peppercorns
Implementation
In a saucepan with olive oil, over medium heat, we steam the onions, the herbs and we add the raisins together with the rice. We add salt and pepper and we slow cook them.
5 minutes before the rice is ready, we remove the pan from the heat.
We preheat the oven at 200 C°.
We fill ³/₄ of the squid, then close it by using toothpicks. We then place the filled squids in a Pyrex.
We sprinkle them with the grated fresh tomatoes and then the capers.
Covered with foil, we let the squids bake in the oven for half an hour. Then we uncover them by taking off the foil and bake them for another half hour.
If needed, we add more water.
Serve immediately.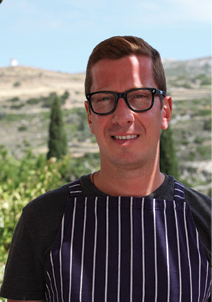 A recipe from Mary Tsantani
implemented by Kiris P. Athanasiadis