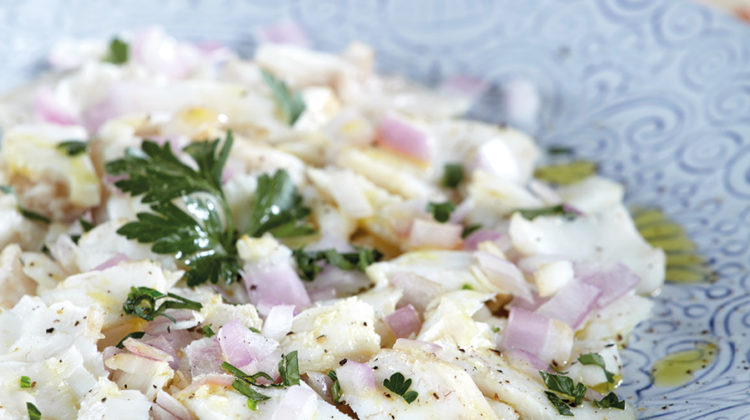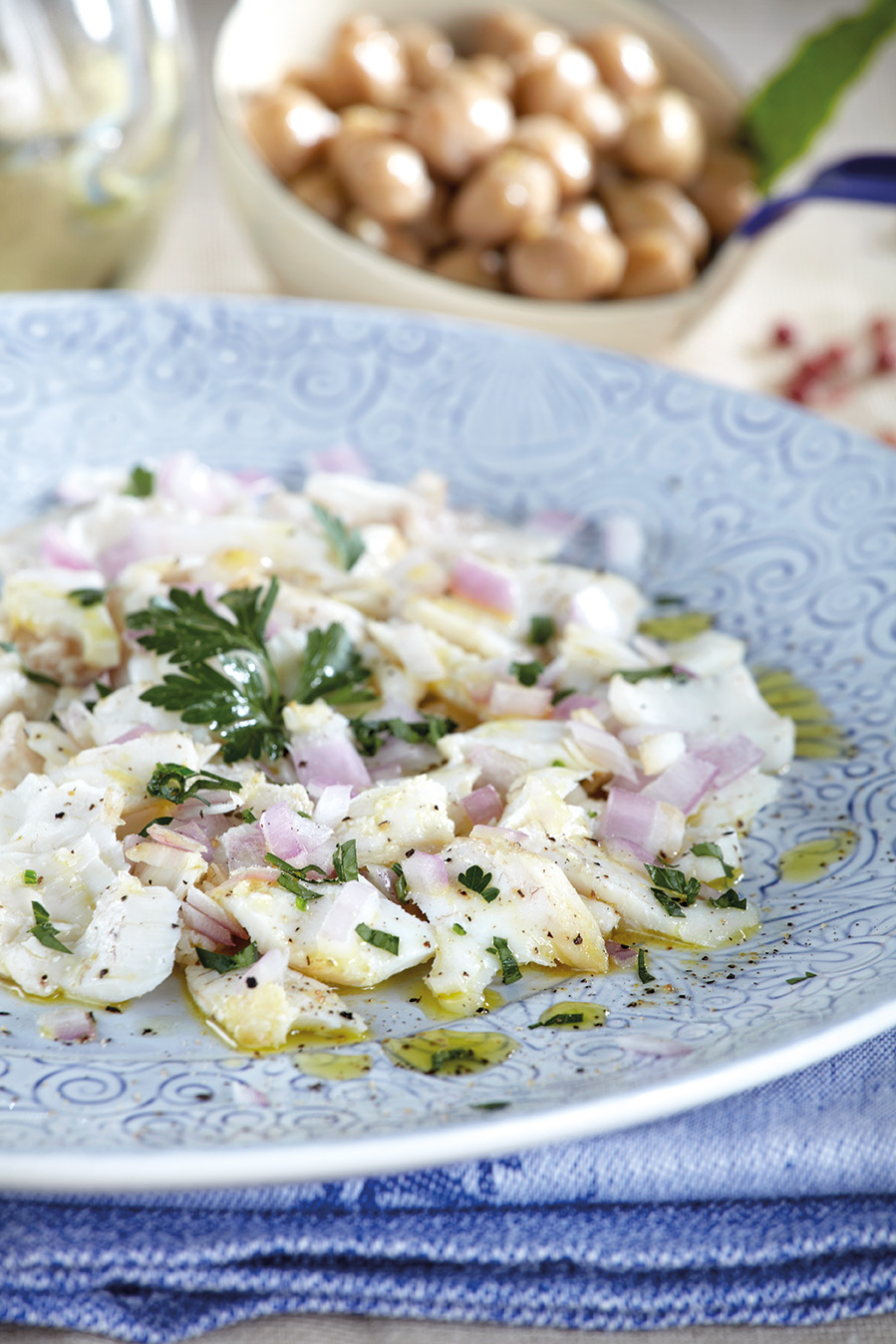 Here is a recipe with skate fish, which formerly fishermen used to cook fresh to accompany their cup of souma, since this fish did not not easily find its way to the market.
I "revisited" the recipe by adding some dry white wine of low acidity, because there is already lemon juice in the sauce. A wine of Monemvasia, the white variety of Paros, would be the most successful marriage between seafood and regional products, accompanied by the robust flavor of chickpeas.
Ingredients for 4 persons:
1kg turbot or skate fish
1 dry onion
1 bay leaf and salt
1 small tablespoon olive oil
1 cup of white wine
For the sauce:
1/2 cup of olive oil
1/2 cup of lemon juice
1 tablespoon of mustard
1/2 chopped onion and 3 tablespoons chopped parsley for garnish
Salt and freshly ground pepper
Execution:
Dip the fish in boiling water for 3 minutes, so you can easily remove its skin and discard it. Thereafter put the fish in a cooking pot, with the whole onion, bay leaf, olive oil and cover with white wine, adding some salt. Just allow boiling and then skim. Within 10 minutes everything is ready. Drain and let cool. With a fork, separate the flesh and carefully remove the bones. Whisk together all sauce ingredients until the sauce thickens. Then pour over the fish and garnish the dish with the chopped onion and parsley. Serve the dish with a salad of chickpeas.
*From the book "With Wine and Greek" editions Patakis