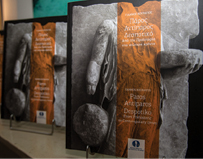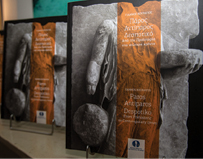 Paros is a popular destination for its geographical location at the center of the Cyclades and the beauty of its landscapes, but only a few visitors know about its ancient history. Its inhabitants from prehistory, the Ionian and Athenian colonists, the Venetian and Ottoman conquerors have left traces of their passage and created a mosaic of cultures. The wealth of these successive layers of civilizations is presented in this book which is the result of our joint efforts undertaken since many years aiming to preserve and promote the history of Paros. This hard work which consisted of merging existing documentation so that to include monuments of all eras which are so manyand the care taken during the final editing of the text, photos and historical references, has been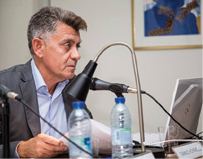 carried out with a lot of enthusiasm by my collaborator for many years, Ms. Ilia Daifa. We have had together the same experience during the new edition of the excavation guide of Despotiko on 2012 sponsored by the Kanellopoulos Foundation. Ms. Chryssa Panagiotopoulou translated the guide in english. I wish to thank all participants in this adventure, more particularly the Mayor of Paros Mr. Markos Kovaios and BLUE FERRIES the latter for their financial support which made possible the publishing of this beautiful work.
Yannis Kouragios
---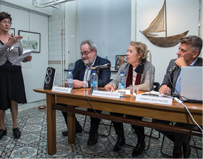 The book was presented in Brussels on Tuesday, November 10th by the archaeologist Yannis Kouragios and the editor Ms. Mairina Matthaiopoulou. This guidebook presents the rich history of the islands through the historical periods, from prehistoric to recent centuries. The text is accompanied by more than 260 color photos showing all the monuments. The publisher is the «Committee for Tourism and Development» of Paros and the book is available in two languages, Greek and English. The «mmk design team» was in charge of the page layout.