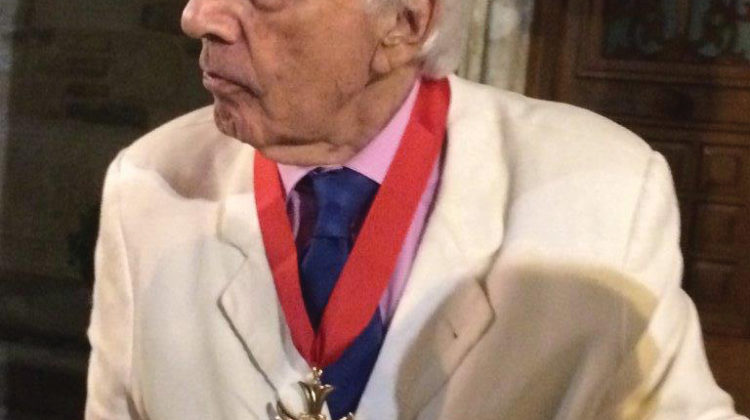 On 16 May 2016, Apostolos John Polyzoides was declared "Honorary Citizen" by the Municipality of Paros and was also awarded the Cross of the Virgin Mary by the Metropolitan-Bishop of Paronaxia. More than 500 Parians attended an event in his honour in the forecourt of Ekatontapyliani Church.
Born in cosmopolitan Alexandria, AJP moved to England in 1962 and had a successful career as a high-level orthopaedic surgeon, Fellow of the Royal College of Surgeons, and renown worldwide for his pioneering work such as his invention of the mobile bearing artificial knee joint (known as the artificial 'Rotaglide knee). Since 1992 he made Paros his home and has been the driving force of numerous initiatives and projects playing a leading role in the local society: President of the Health Centre, the largest benefactor of the Municipal Library, supporter of countless good causes and, above all, a great doctor offering his specialist medical services free of charge and looking after so many of his fellow citizens.
Multitalented (his book "Alexandria City of Gifts and Sorrows" is available in Greek, English and soon in Arabic) and always friendly and courteous, AJP with his wonderful and energetic wife Jean by his side has been for many years and still is an inspirational presence on the island.
Haris Martinos