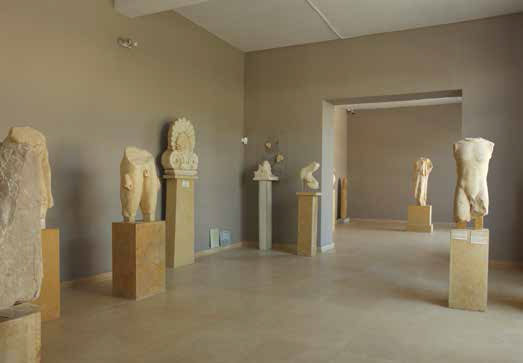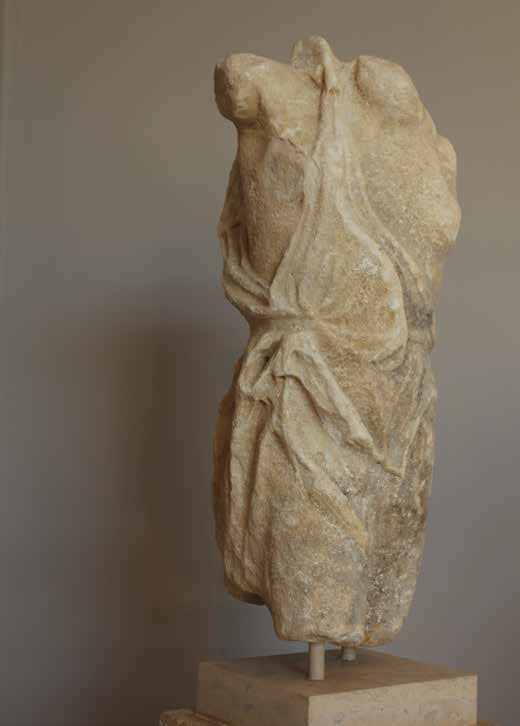 Parian art in the antiquity is illustrated with exquisite works of vase-painting and sculpture. Parian marble, fine in quality and uniquely translucent, gave a stimulus for the development of a pioneering school of sculpture in Ancient Greece.
---
Η καλλιτεχνική παραγωγή της Πάρου κατά την αρχαιότητα αντιπροσωπεύεται από κομψοτεχνήματα της αγγειογραφίας και της πλαστικής. Η εξαιρετική ποιότητα και η μοναδική διαφάνεια του παριανού μαρμάρου έδωσαν την ώθηση για την ανάπτυξη μιας πρωτοπόρας σχολής γλυπτικής ήδη από τα πρώιμα αρχαϊκά χρόνια.
Statue of Nike / Άγαλμα της Νίκης
a masterpiece of the Parian workshops (480) / αριστούργημα των Παριανών εργαστηρίων γλυπτικής (480 π.Χ.).
Relief with figure in peplos from the Thesmophorion / Ανάγλυφο με πεπλοφόρο μορφή από το Θεσμοφόρι
Possible work of Agoracritus (440-420 BC) / Πιθανό έργο του Αγοράκριτου (440-420 π.Χ.)
(490-480 BC) – Marble enthroned statue of goddess (possibly Artemis) / Μαρμάρινο καθιστό άγαλμα θεάς σε θρόνο (πιθανότατα Άρτεμης)
βρέθηκε κοντά στο Άσπρο Χωριό / found near Aspro Chrio
Marble Kouros / Μαρμάρινος Κούρος
found at the open-air sanctuary at the site of Aghios Panteleimon / από το υπαίθριο ιερό στη θέση Αγ. Παντελεήμων