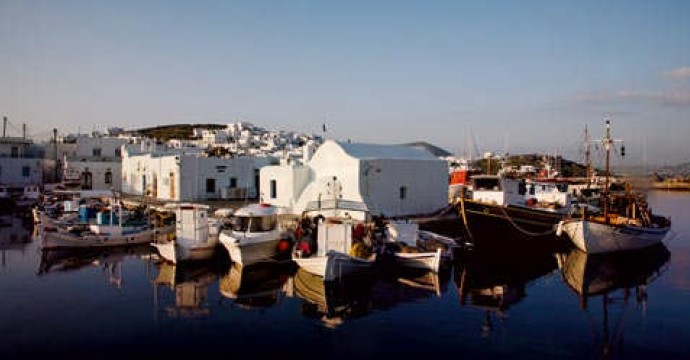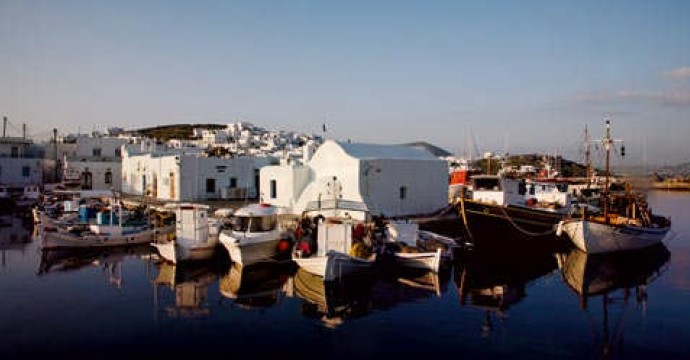 The rapid development of the island in recent years has produced many challenges for the future of Paros and these are compounded by the problems associated with the financial and economic crisis. They cannot be addressed through ad hoc or short-term actions and for this reason the Friends of Paros support the development of a medium-to-long term strategy for Paros built on a vision shared by all local institutions and stakeholders. In common with current international practice it could be called "Paros 2020".
We started the debate this winter and spring within our association – see page 8 – and we can now outline a framework for developing such a strategic vision and facilitate an open debate. We believe what is needed is a positive vision as to what we want Paros to be in 10 years time, leading to the definition of specific actions of "what" should be achieved and "how", rather than statements of what we do not like or expressions of protest.
Such a strategic perspective of the future development is bound to be multi-dimensional, covering population and urban development, the local community, economy and environment. For each of these "development axes" the local stakeholders should define strategic actions, such as investments (e.g. new hospital), regulatory policies (e.g. no permits for private deep water wells), institutional changes (e.g. creation of a Paros promotion agency) or other "projects" or "initiatives" (e.g. creation a youth awards scheme). Other, less strategic actions should follow.
It should be stressed that these dimensions are inter-connected. For instance, the unique character of Paros and its attractiveness depends in part on its landscapes, which in turn depend on agricultural activities. Also, better health facilities and environmental standards make it possible for more people to live permanently on the island.
Population and Urban Development:
Total population and composition: expect the permanent population to rise above 20,000 as a result of more people who own second homes using them as main residence and working from Paros or retiring in Paros? This can seriously raise the spending power of permanent residents, sustaining improved shopping facilities, community services and the non-tourism sectors of the economy.
Scale and character of new developments: should most new  development be taking place in expanded towns/villages and should development be severely restricted outside "town plan" areas?
The environment:
Water: aim for self-sufficiency in water through (a large number of) small barrages and reservoirs, and a slowdown in urban development? Avoid desalination?
Solid waste and waste water: should set targets for solid waste recycling and strict policy on septic tanks?
Parks and footpaths: aim to establish new "environmental /cultural" parks, designate/protect "special interest areas" including NATURA 2000 sites, create an island-wide network of long-distance footpaths?
Traffic, parking, noise: emphasis on better management, public awareness, restrained development rather than large capital projects?
Local community & services:
Health and social facilities: aim for a new hospital with a full and well motivated medical team as well as for a network of mental health and social care centres throughout the island?
Education, sports, culture: how to get well motivated young people with the desire to stay on Paros and succeed – better educated labour force, youth entrepreneurship?
Civil society: promote participation in local community affairs and voluntarism…
Local Economy:
Tourism – thriving alternative tourism and longer tourist season: aim to maintain the numbers of visitors to current levels avoiding more pressure on water resources, traffic, etc; at the same time ensuring that they spend more money per capita and together with a longer tourist period achieve much higher total revenues from tourism?
Other sectors – reduce dependency on tourism through the production/sale of higher value products with links to local environment and culture: promote Parian quality products – speciality food and drinks; biological agriculture; crafts (e.g. ceramics, marble  working); arts (painters, sculptors, photographers, etc working in  Paros)?