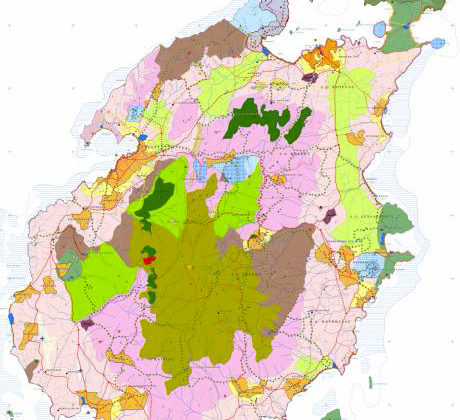 "Paros 2020" is a vision and strategic plan for the longer-term development of the island, which is being prepared at the initiative of the FoP through a participative and ιnclusive process. Its aim is a "Cycladic, Hospitable and Prosperous Paros". It's a plan to address successfully the threats to its character and other challenges from the ρapid development of the island in recent years. It's also a new start that will put the future of Paros on a healthy and sustainable basis and, in this way, also tackle τhe new employment, economic and social problems associated with the financial and economic crisis.
From consultation to action
The consultation process kicked off in August 2011 with meetings at the Town Hall and "Apothiki" Art Center. Further work on the development of "Paros 2020" continued afterwards in consultation with local stakeholders (Tourism Committee of the Municipality, Hoteliers Association, DEYAP, Archilochos, Hellenic Society, Innovaros, etc).
From this process a number of closely inter-connected actions of strategic importance stand out and are proposed as the core of the plan. They are presented briefly here and more fully on a serie of articles "Paros 2020". They will, of course, need to be supplemented by other, more specific, actions as the implementation of the plan unfolds.
There is a dearth of reliable information available to, or shared between local stakeholders about key aspects of the development of the island. Inevitably, the implementation of some of the actions will run whilst foundation studies are undertaken. Four key studies have been identified as absolutely essential for any long-term plan for the island:
Implementation studies for the General Development Plan
Tourism survey (see articles Paros Tourism Survey 2012)
Study on the location of renewable sources of energy
Study of long-term management of water resources
A partnership approach to implement Cooperation between all stakeholders will be the key to a successful implementation. Although much of the action will rely on institutional stakeholders (such as the role of the Municipality of Paros in preparing the formal implementation of the General Development Plan), much can be done by civil society organisations and the citizens themselves working together.
An example is the preliminary work that three associations (Hellenic Society, FoP and Archilochos) have been carrying out jointly since February 2012 for the creation of an Environmental Observatory (Action 2).
Similarly, recent initiatives by FoP, KDEPAP and other partners ("open studios" – see p. 3), event on "the uniqueness of the archaeological heritage of Paros") are contributing to Action 4 regarding new tourism products, in the same way that the recent initiative on local fisheries led by "Archilochos" is contributing to Action 6 on the protection of primary production.
---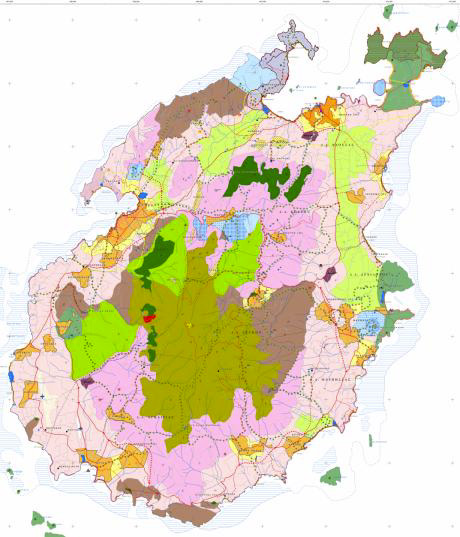 The FoP have actively supported since 2008 the principles that underpin the General Development Plan for Paros.
Known as "GPS", it was at last approved in April 2012. It is now important that the required "implementing act" is prepared and comes in force without delay.
---