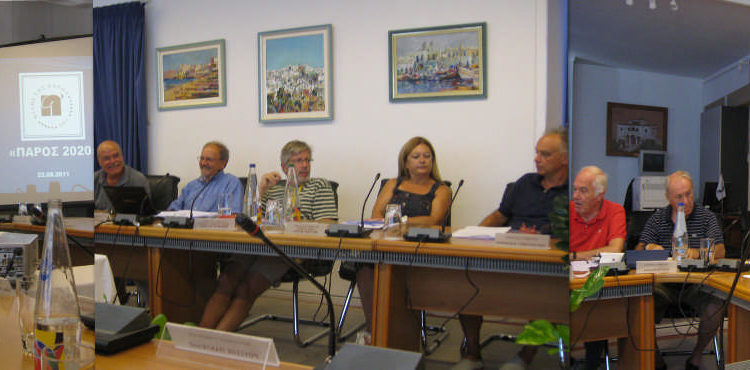 Τhe FoP have initiated the preparation of a long-term vision and strategic plan for the development of the island through a participative and inclusive process (see e-Bulletin No 4).
Consultation meetings on the initial outline of "Paros 2020" took place on 22.08.11 at the Town Hall of Paros and on 28.08.11 at "APOTHIKI" Art Center in Parikia.
An article in Paros Life discussed the issues and possible orientations. It argued that "'more of the same' will certainly represent a pessimistic scenario. By contrast, a broad consensus built on an overarching goal of protecting the environment and maintaining the special character of the island could be the linchpin of an optimistic scenario for 2020. Key to this would be a shared appreciation by the local stakeholders that "development" – i.e. higher incomes and better services – are fully compatible with this environmental goal and can be achieved, broadly, within the current levels of population and capacity of building stock".