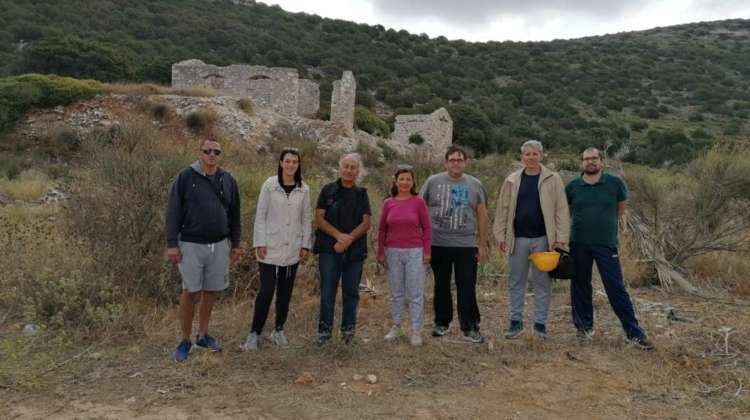 The protection and promotion of the cultural heritage of Paros and particularly of the ancient quarries is a matter of great concern to the Friends of Paros and Antiparos. For this reason, the FoP&A organised a workshop on 16.11.2019 and have since worked hard to put to action the conclusions of the workshop, working closely with and supporting the Municipality of Paros, the Ephorate of Antiquities of Cyclades and other local organisations.
One of the crucial projects is the digital mapping out of the ancient galleries of the quarries. The FoP&A co-financed and supported organisationally the pilot phase of this project which was carried out from 20 to 23 September. A team of three experts from the Department of Cultural Technology and Communication, University of the Aegean, visited Paros with all the necessary specialist equipment and conducted test scanning and measurements of sections of the galleries, as well as an aerial survey by drone. The main phase of the project will follow and for this purpose the Municipality of Paros has included €18,000 in its budget for 2020.
---
Following their first exploratory visit to the quarries, in the framework of the 3D representation of the tunnels and the area, the team from the "Intelligent Interaction Research Lab of the University of the Aegean, produced the following video.
University of the Aegean
September 2020
Cameras: George Alexandridis, John Aliprantis, George Trichopoulos
Video editing George Trichopoulos
Original music by George Trichopoulos.
All rights reserved – September 2020