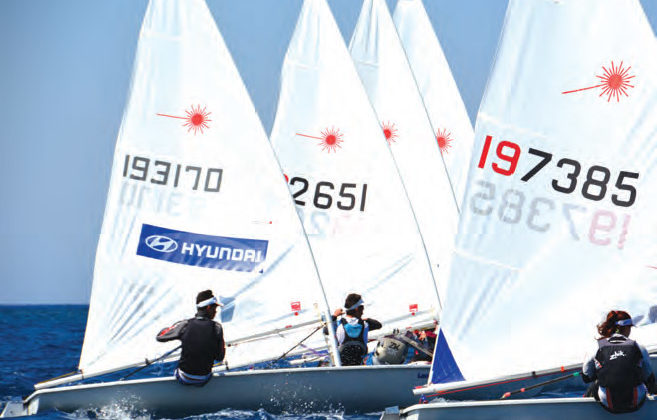 In the hospitable bay of Antiparos, which hosts also the port, the visitors can see little sailing boats floating. Little captains steer their own vessel. They first take lessons on land and then get trained at sea, preserving thereby the insular tradition of providing sailors for the ships.
The Administration Board is striving for the survival of the club, so that it meets the expectations of the public. The Antiparos sailing club "Oliaros" was founded in 1986 and is one of the first associations of the island. Its objective is to initiate the children of the island in the art of navigating. In 2004 it became a formal member of the Greek sailing federation. It has become an active club that takes part in regional and national Championships, winning prizes along with athletes of the infranational teams!
It also contributes to the promotion of the island by organising summer activities:
swimming race for the crossing of the Paros-Antiparos straight
running race of 10 and 2 km
Mountain biking race
Sailing race with Optimist and Laser boats.
It is a great achievement for a small island like Antiparos and a club which lacks amenities like WC and changing rooms.