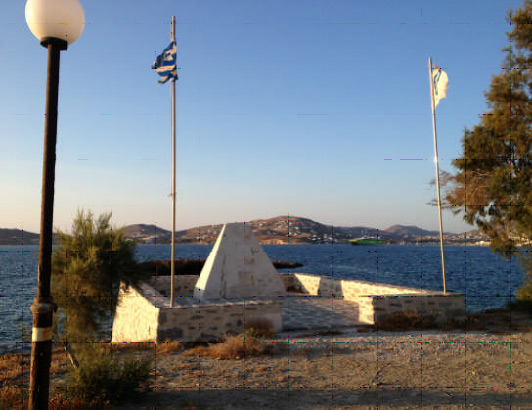 Les Αmis de Paros expriment leur pleine satisfaction pour la réhabilitation du Monument des matelots Français. C´est l'heureuse conclusion de nos efforts depuis 2010 date à laquelle nous avons interpellé les autorités concernés pour que ce monument, symbole de l'amitié franco grecque ne soit pas avalé par les flots de la
mer qui avaient attaqué ses soubassements.
---
Οι ΦτΠ εκφράζουν την ικανοποίησή τους γιά την αποκατάσταση του Μνημείου των Γάλλων κάτι για το οποίο αγωνίστηκαν για πολλά χρόνια (βλ. e-Bulletin Νο 2, Καλοκαίρι 2010).
---
The FoP welcome the restoration of the "French Monument" for which they campaigned rigorously since 2010.