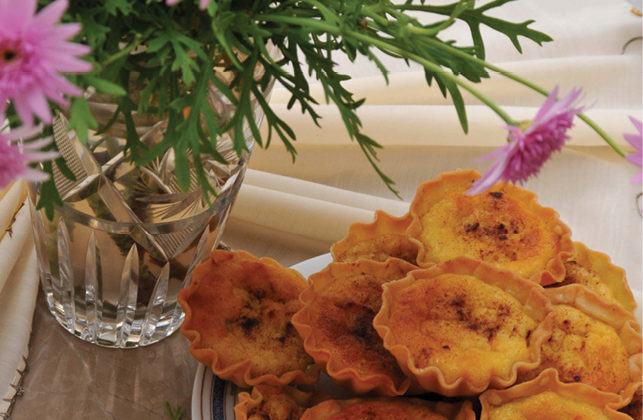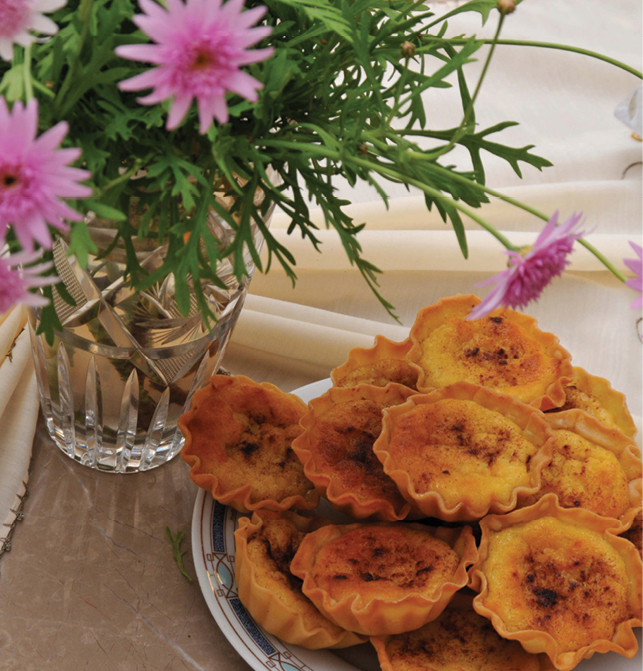 For the filling:
• 2 kg of unsalted cheese (mizithra)
• 900g sugar
• 6-7 eggs well beaten
• 1 teaspoon cinnamon
• 5 Vanilla flavour doses
For the puff pastry:
• 600 g. Flour for all uses
• 1 tablespoon margarine
• 1/3 cup of olive oil
• 1/3 cup of orange juice
• 3 Tablespoons of Souma (local alcohol)
• 1 Egg
• Water As much as the mixture can absorb.
Directions:
Put the cheese through a mill so it melts. Add remaining ingredients and mix well.
For the pastry:
In a bowl mix the flour with the olive oil and the margarine. With the hands, rub well and then add all the remaining ingredients. Water is added at the end until the dough gets a little hard. Open and make the pastry sheet thin and cut round pieces. Place the round pieces in welloiled ramekins and fill until just
above the middle. Sprinkle with cinnamon.
Bake at 180 degrees for about 30 minutes.