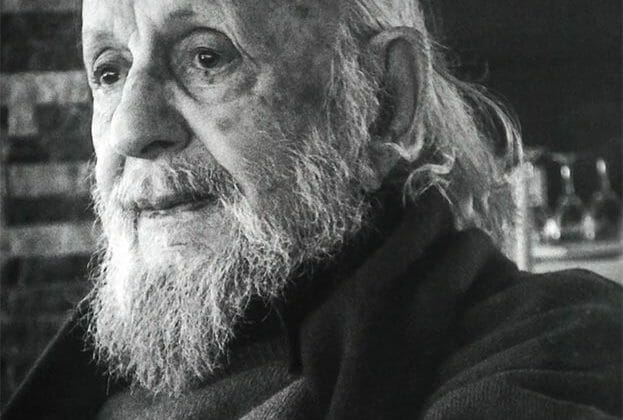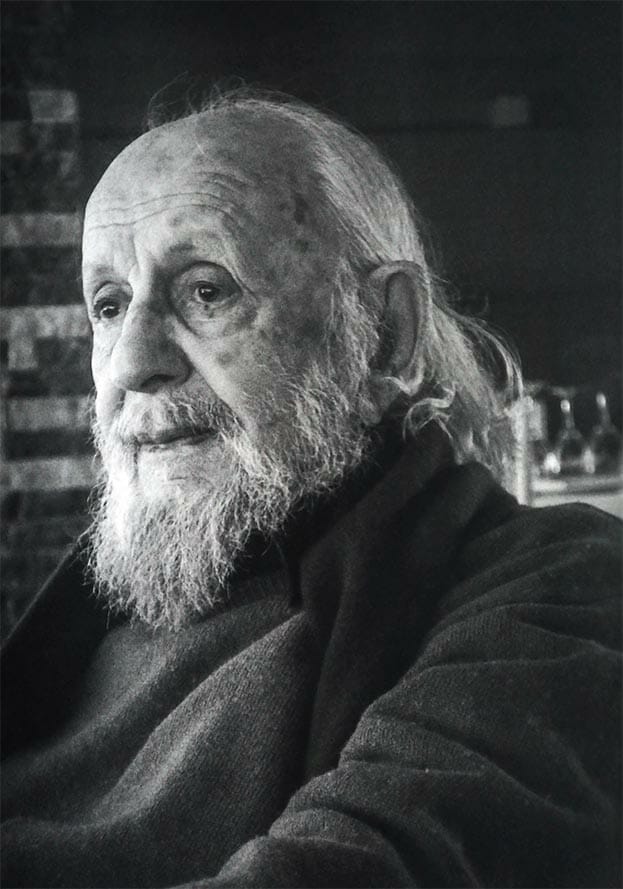 One warm morning in July, we met distinguished novelist Elias X. Papademitrakopoulos at his favourite hangout in Ysterni, Paros.
The occasion was this year's Grand Literary Prize (Megalo Vravio Grammaton) which was awarded to him unanimously for his lifelong contribution to literature. He wanted to deliver to us in person some relevant published material and to guide us on our planned feature in the magazine of Friends of Paros.
Our conversation with him inevitably veered into current affairs and, as always, his language was sharp and his heart large. On the occasion of his distinction, Elias X. Papademitrakopoulos dedicated his prize to the "fathers of novel writing, who have gifted us endless hours of reading enjoyment and storytelling".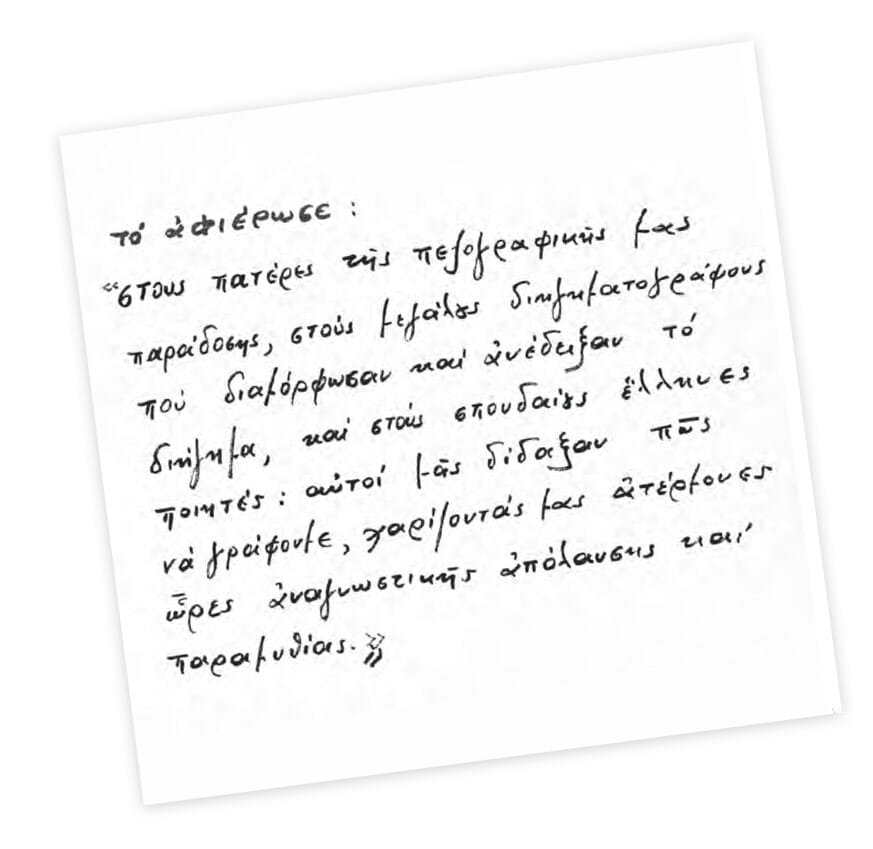 Elias X. Papadimitrakopoulos | The Aidonia Treasure | The Dog
He came on a small tractor and ploughed his land. A little black dog always sat at the front of the cab. It was a restless, exceptionally playfull animal, bright-eyed, with a shiny coat. While he worked, the dog took shelter under the cab.
I'll never forget his frolics, the moment that work was done; he ran here and there, leapt up on us, licked us, then hopped into the cab and nestled next to the driver. As the tractor moved off, he turned my way once or twice and gave me a cheery (happy even) glance.
This year they arrived separately – the master on his tractor, the dog 5-6 meters behind. He looked weary, as if ill, with a sort of frightened look. I waited in vain for him to take his position under the cab; he moved further off found a shady spot under a tree and stayed there the whole day.
I asked his master what was the matter, whether the dog was ill. He lowered his head, pretended to be busy and didn't answer. On his way home in the afternoon, while his dog observed him from afar, he confessed:
He started eating other people's chickens in the winter and there was a lot of pressure in the village to get rid of him. I took him to a dry well one night and dumped him in. I spent two sleepless nights, on the third I took a torch and went to the well, pulled up the lid and saw his eyes staring at me. I dropped a bucket and hauled him up. That's what ruined our friendship. He lives with me, follows me around, but he doesn't play, and he no longer rides in the cab.
Translated by Memi Katsoni