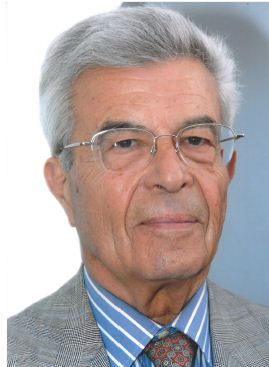 A tribute to Manos Caparis, an active and popular member of FoP, who died on 10 December 2012.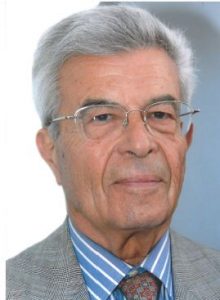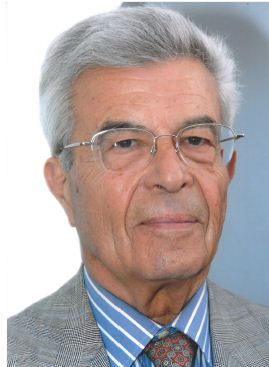 EMMANUEL CAPARIS
Died – Monday 10th December 2012,
Buried on Wednesday 12th December 2012 at 3pm in Zographou Cemetery, Athens
Emmanuel Caparis, known as Manos, was born in 1935 in Alexandria, Egypt, of Greek parents. His grandfather emigrated from Greece and exported Paros wine to Alexandria, and his father was a successful businessman, in exports and imports, to the extent that he was able to put his son at the most expensive school in Egypt, Victoria College, built by the British and nick-named "The Eton of the Middle East"
I met him at school when he was 13 years old, and my immediate reaction was that he was gentle, modest and immaculate in his school uniform. He was a year younger than me and was in class with Adnan Khashoggi, who became the Arab billionaire businessman and Prince Hussein who later became King of Jordan.
After leaving school he went to England and studied economics at University of Southampton, gaining a B.Sc. (economics) in 1958. It was there he met his wife, Yvonne, marrying in 1961 and having three children, two girls (Marika and Elina) with very successful careers and a son Andonis who sadly died in a road traffic accident on 20th February 2002 at the age of 34, something Manos never fully recovered from.
Manos came to live in Greece in 1958 and was given the job of economist directing a regional development programme for Epirus, also a member of the Greek delegation to the OECD conference in Paris. In 1960 he moved to the Agricultural Bank of Greece and worked on research studies on the agricultural sector and assessment of social and economic programmes.
He was then offered a job he could not refuse, at the end of 1960, by Constantine Doxiadis, the most important town planner at the time. This was as an economic programmer, and he stayed with Doxiadis up until 1985. He participated and helped (as in-house consultant economic adviser) to the Government of Pakistan, when Doxiadis was creating the cities of Islamabad and Rawalpindi. This was followed by work in Detroit, the Urban Detroit Area Research project, and work in Michigan for the all-electric community project.
He then moved to Brazil, as senior economist, for the regional planning of the country, and then on to Libya. There is no end to these projects that he was involved with whilst working for Doxiadis, the list could fill several pages. After the death of Constantine Doxiadis, in 1985, he went to work in Brussels, as free-lance commissioner for south east Asia, and worked on projects in the Philippines, Thailand, Malaysia and China. Manos spoke six languages, and that his favourite place where he worked was Indonesia.
Later after retirement, he enjoyed living initially in Glyfada, and in his house in Naoussa in Paros. He was appointed as visiting vice-chancellor by the University of Southampton with responsibility for organising meetings of the alumni, including one for the first time in Greece of all the Greek graduates. He was a very active member of the Friends of Paros and enjoyed attending their meetings.
When we met up after a gap of 46 years on Paros we became close friends; socially he was always punctual, courteous and hospitable, we enjoyed dining together frequently, often playing backgammon and we always had the Easter celebrations together. In Athens we had a mutual friend who was in class with him, Dino Vonjidis who was general manager of the Grande Bretagne Hotel for more than ten years and we used to have good times with him and also once a year at the Old Victorians Association "Vasilopitta". He also enjoyed playing bridge during the summer months with foreign friends who had houses here.
He was enjoyed going to Athens to see his daughters and grandchildren of whom he was very proud, always bringing photographs of their time together to show us.
A lot of Parians, as well as Jean and I, will miss him. Everyone who met him had fond memories of him.
A.J. POLYZOIDES FRCS (England), retired Orthopaedic Surgeon