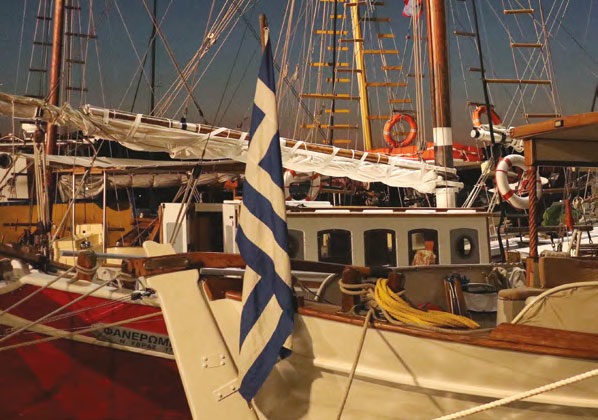 COSTAS GOUZELIS
Why this man? Because he was and still is today a source of inspiration. His great love was the sea and the handicrafted wooden boats.
This is what we honour and celebrate every third weekend of September.
The people who have believed in the project have paved the way, Spyros Mitrogiannis, Dimitris Kourtellis, Eleni Fokianou and Leferis Polos under the umbrella of the Naias Nautical Club, the Archilochos Association, the support of the Paros Municipality, KDEPAP , the municipality of Naoussa, the Region and the port authorities.
But beyond those mentioned below, the great success and the soul of the Kapetaneika are the ones we do not see. With their altruism, their gaiety and their passion, they make this feast live. They offer everyone bread, wine, fish, their time, art and music.
They are like the sea: open arms for a big hug where all have their place under.