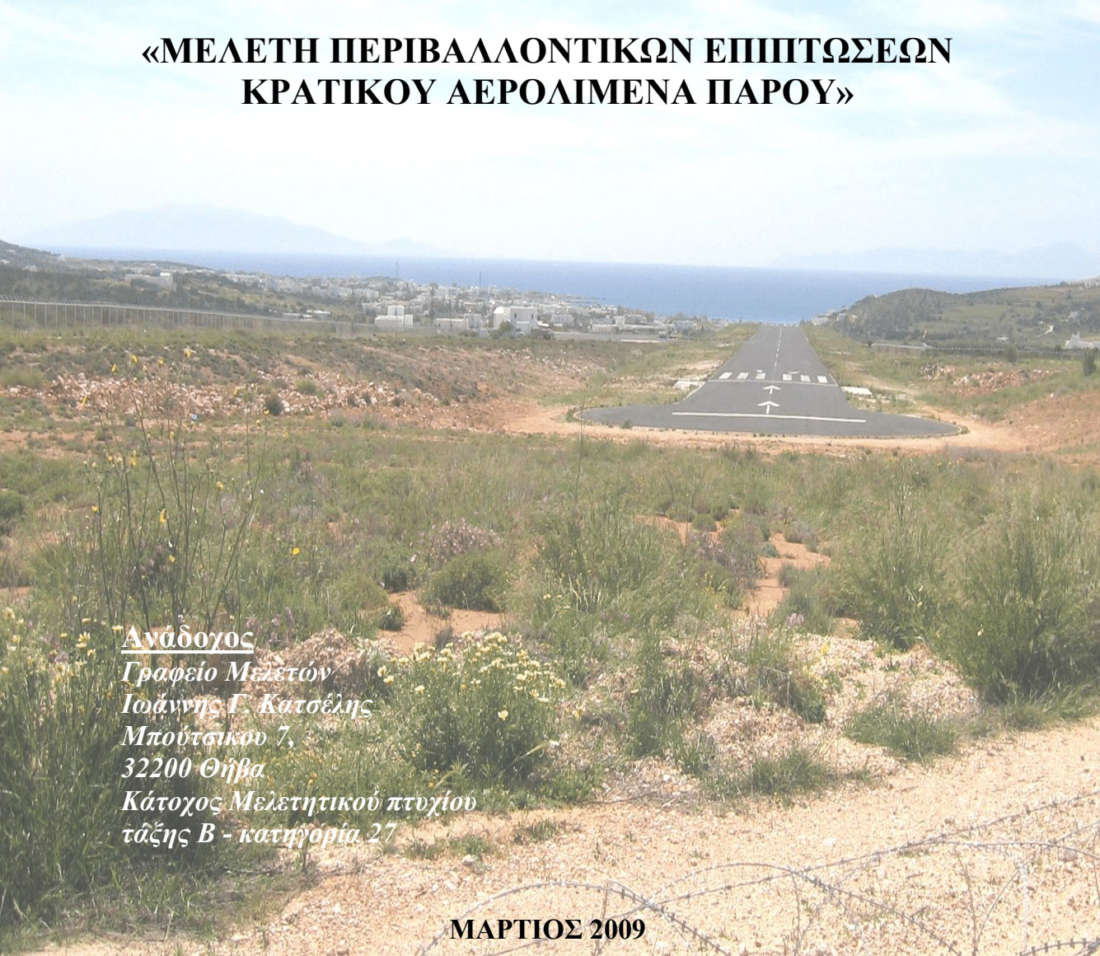 The project to transform Paros airport into an international airport seems to be taking shape and recently received the latest approval from the titular minister. The project has entered the phase of public invitations to tender.
We requested a copy of the environmental impact studies from the Ministry of Infrastructure last December. We only finally received them recently, one day after the final signing by the minister! We are currently evaluating them, and we will come back to them. We have put them in public access HERE
We recall that the project consists of:
Extension of the airstrip, which will go from 1,400m to 1,799m
Extension of the aircraft parking era, which will go from 200x130m to 340×130
New terminal which will go from 745m2 to 13,000m2!
Such a project, which consists of making Paros a hub for the Cyclades and will most likely attract significant investments from tour operators, developers, hoteliers etc., can potentially radically transform the character of the island, including its socio-economic characteristics, where we would see external interests taking over the local economy, and local communities marginalized.
It is to be feared that the island will irreparably lose its capacity to become a sustainable tourist destination and to remain a place enjoying a good quality of life.
It should be noted that the AdPAs are, for the moment, the only association of the civil society of Paros to call for a public debate for a very large-scale project.