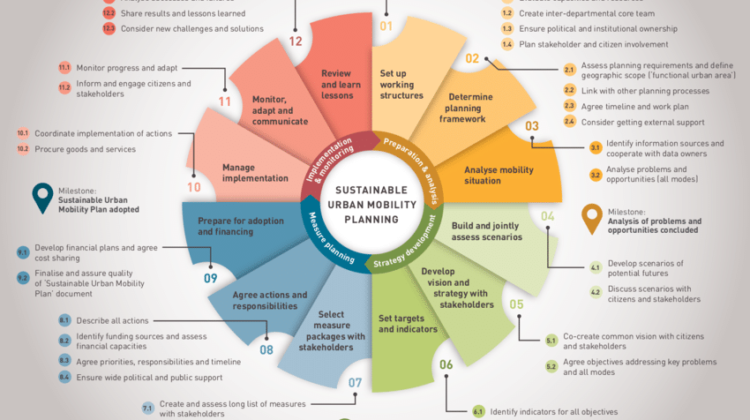 SVAK, (SUMPs in english, for Sustainable Urban Mobility Plans) is a European strategic plan designed to improve the quality of life in the city and meet the needs of all residents for a more sustainable mobility.
Α SVAK is being implemented in Parikia aiming at improving accessibility and providing high quality transport with emphasis on walking, cycling and public transports.
You can suggest your ideas here: https://svak-paros.gr/grapse-tin-idea-sou
---
As European programs require citizen's consultation, a second consultation will take place in Zoom, this Friday 27 November at 19:00.
To participate, follow this link:
https://us02web.zoom.us/j/83651899172…
More about SUMPs
https://ec.europa.eu/…/policy…/sumps-and-cycling_en
SVAK Paros
https://svak-paros.gr/
---
Τα ΣΒΑΚ, (Σχέδια Βιώσιμης Αστικής Κινητικότητας) είναι ένα ευρωπαϊκό στρατηγικό σχέδιο που καταρτίζεται με σκοπό τη βελτίωση της ποιότητας ζωής στην πόλη και την ικανοποίηση των αναγκών όλων των κατοίκων όσον αφορά σε μια πιο βιώσιμη κινητικότητα.
Εφαρμόζεται ΣΒΑΚ στην Παροικία με στόχο την βελτίωση της προσβασιμότητας και την παροχή υψηλής ποιότητας μεταφορών με έμφαση στο περπάτημα, το ποδήλατο και τα ΜΜΜ.
Μπορείτε να προτείνετε τις ιδέες σας εδώ: https://svak-paros.gr/grapse-tin-idea-sou
---
Καθώς τα ευρωπαϊκά προγράμματα απαιτούν διαβούλευση πολιτών, θα πραγματοποιηθεί δεύτερη διαβούλευση στο Zoom, αυτή την Παρασκευή 27 Νοεμβρίου στις 19:00.
Για συμμετοχή, ακολουθήστε αυτό το σύνδεσμο:
https://us02web.zoom.us/j/83651899172…
Περισσότερα για τα ΣΒΑΚ
https://ec.europa.eu/…/policy…/sumps-and-cycling_el και
https://www.svak.gr/
ΣΒΑΚ Πάρου
https://svak-paros.gr/