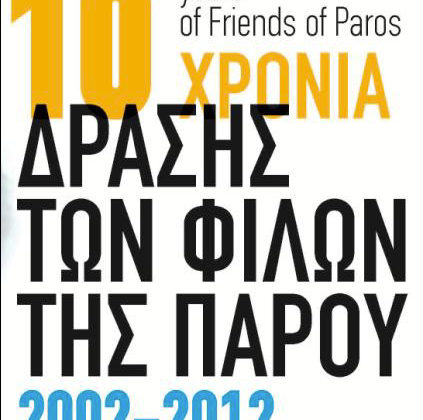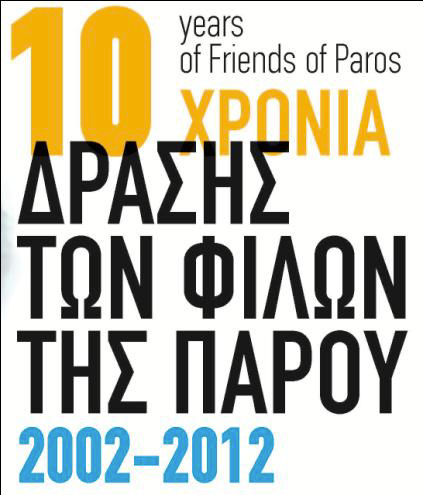 Dear Friends
In 2012 the FoP celebrate 10 years of continuous work for the preservation of the Cycladic character of Paros and the balanced and sustainable development of the island.
Our contribution may be small but covers both longterm issues and immediate challenges facing our island.
The annual awards of the FoP have become a local "institution", recognising people who have set an example in the cultural and environmental fields with their work in Paros.
As a think-tank dedicated to Paros we have further developed the strategic plan "Paros 2020", and have launched a tourism survey.
Our practical initiatives include this year's events on the "unique archaeological heritage of Paros" and "Open Studios".
In previous years we have also been able to offer financial support to voluntary projects, such as AMEAI and ALKIONI. This year we will be providing financial support to families affected by the economic crisis through local solidarity initiatives.
The "friends" continue to raise their voice against developments that threaten the local environment and the character of Paros: the NATURA site at Molos; illegal roads; unsympathetic proposals for the Parikia seafront etc.
Finally, we want to stress that all these years we have been working closely together with the municipality and the local associations of the island.
We would like to thank them for their support. And, we promise to all people we live and work in Paros that we'll continue to strive for a "Cycladic, Hospitable and Prosperous Paros".
Haris Martinos
Editor
Georges Vlandas
President FoP