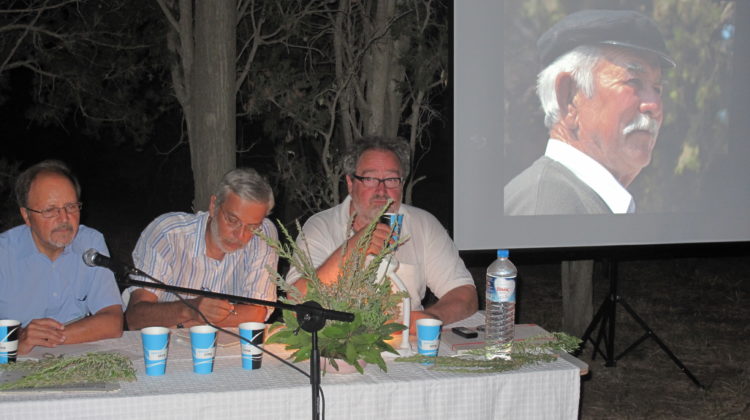 The Annual Event of FoP for 2010 took place on 19.8.2010 at AGROKIPIO (the agricultural garden of Paroikia) and was devoted to the young farmers of Paros.
---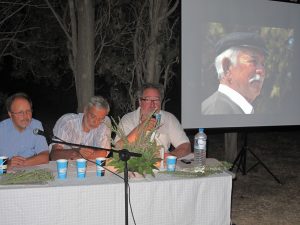 For the 8th year running the Friends of Paros held their annual event in Paros. This year it was organised on 19 August 2010 at the AGROKIPIO (agricultural garden of Paroikia) in cooperation with the Municipality of Paros and was sponsored by the Paros branch of ALPHA BANK.
The event was devoted to the young farmers of Paros in recognition of the significance of their activities for the balanced development of the island and their contribution to the maintenance of the agricultural landscapes and the Cycladic character of the island. Eleven young farmers were awarded distinctions.
The large number of participants included the Mr Vlachoyiannis, Mayor of Paros, Mr Kouzoumis, representative of the Hellenic Society, Mr Tsigonias, President of the Union of Agricultural Cooperatives, and Mr Koutsourakis, Head of the Rural Development Office.
Slides with the outstandingly beautiful photographs of Elizabeth Carson from the agricultural life of Paros were projected during the event and a video produced earlier this year by students of the University of Indiana on tourism and the agricultural production in Paros was shown.