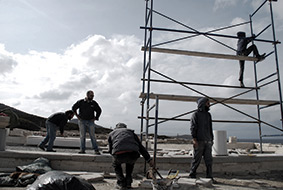 Ancient Paros and the Temple of Apollo at Despotiko «spin» around the world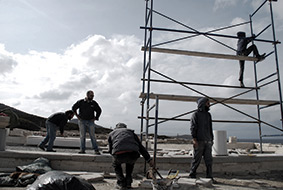 The excavation and restoration works at Despotiko, the uninhabited island where a great temple of Apollo flourished, usually last from six to eight weeks per year. But the project director, Yannos Kourayos and the members of the scientific panel of Despotiko are working tirelessly throughout the year studying the findings, for preparing the next work sessions and promoting visibility of their work in Greece and abroad.
So at the end of last season of excavations and restoration work, archeologist Kourayos and his colleagues presented at international conferences and lectures the important work carried out on Despotiko and they participated in a scientific book for the archaic temples of Cyclades with three articles on the Despotiko sanctuary.
More in detail, on 11.04.16 at the international conference organized by the American School of Archeology in Athens «New Approaches and Paradigms in the Study of Greek Architecture, 3-5 November 2016" the restoration project of Despotiko has been presented: Yannos Kourayos, Goulielmos Orestides, Dimitris Egglezos, Eva-Eleni Toumpakari, Vasilis Papavasileiou, Kornilia Daifa: «the temple and the sanctuary of Despotiko: archeology, architecture, restoration.»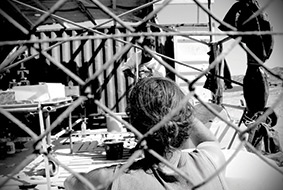 On 12/12/16 Y. Kourayos gave a lecture at the Greek Cultural Center in Paris-France on «The ancient Paros and the sanctuary of the Despotiko», while in January together with his collaborator Erica Angliker gave a lecture the « Delion of Paros » at Toronto during the international annual meeting of Archaeological Institute of America.
Already in the coming months, Mr. Kouragios and his colleagues have planned presentations at Birkbeck College of London, at the University of Ioannina, at the Universities of Florence, Genoa and Savona and to St. Andrews in Scotland.
Finally, the recently published volume on the « Les sanctuaires archaïques des Cyclades – Recherches récentes, Rennes » diligence Professor A. Mazarakis-Ainian, included three articles on Despotiko: Kourayos Y. and K. Daifa. «Politics, territory and religion in the Cyclades during the Archaic period. The case of Paros and the sanctuary on Despotiko « / Y. Kourayos, A. Alexandridou, K. Papajanni and E. Draganits, « Ritual Dining at the sanctuary of Apollo on Despotiko: the evidence from Building D « / Y.Kourayos and B. Burns, «A deposit of small finds from the sanctuary of Apollo on the island Despotiko».