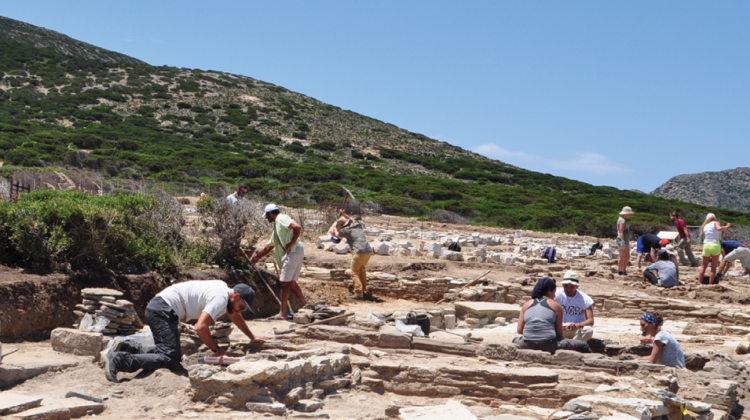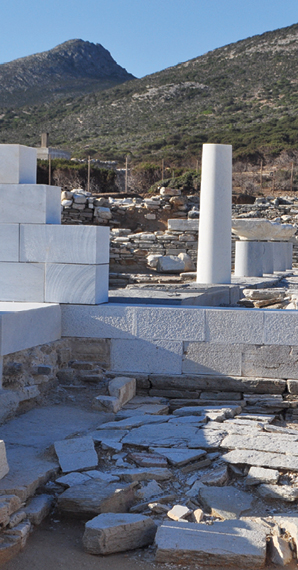 The excavation and restoration works were carried out this year thanks to the courtesy of the AG Leventis and A. & P. Kanellopoulos Foundations, of DIKEMES of Athanasios and Marina Martin, of Atalanta Goulandris, of Maria Embirikou, of John Foufa, of Thomas Koerfer, while significant was also the contribution of the Antiparos Municipality and the of Antiparos Ferry Consortium in housing and transporting the excavation team.
The exploration of the Mantra site in Despotiko started in 1997 by the archaeologist Yannos Kourayos. Until today, a sprawling Archaic sanctuary of the 6th B.C. has come to light. So far, 13 buildings have been excavated. The center of the cult was a protected courtyard mosque, which dominated the marble temple and adjacent to this, a restaurant and a ritual altar. During the Archaic and Classical period Apollo was the prime deity at the shrine, and he was possibly worshipped along with the goddess Artemis, and the goddess Hestia, more commonly known by the adjective «Isthmia».
During this year's surveys, two complex buildings plan unveiled. A preliminary study of the findings shows that, from the Archaic to the Hellenistic period, they have experienced different phases of construction and extensions with room additions. The larger of the two buildings, consists of five rooms with a large open space, a courtyard as with a room with tiled floors, stepped entrances and a hob.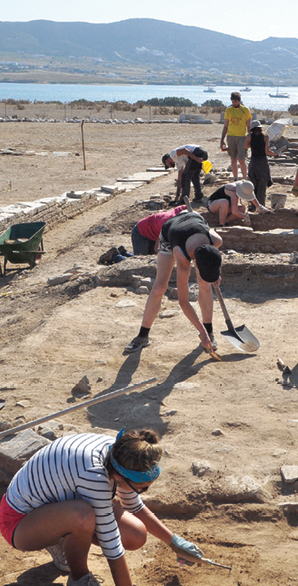 Another building was revealed during the excavation at the west end of the site, consisting of four rooms, of which was found a large quantity of pottery and more than twenty pottery fragments with incised inscriptions of Apollo's name, once solid evidence about the identity of the deity worshiped.
The discovery of these buildings is solid evidence for the continued operation of the sanctuary also during the classic Hellenistic period, as also its vast expanse and complex spatial organization that reflect the far-reaching reputation and high popularity of the site until the 3rd century. B.C. Finally, excavations that took place out of the cult precinct, revealed two additional rooms and a large quantity of Attic pottery classical times.
Of the numerous findings of this year's excavation should be mentioned several fragments of legs of archaic kouros, marble archaic statue base section with plinth which bears the inscription ΘΕΝ, an intact clay object, fragments of red-figure krater depicting the god Dionysus, more than twenty black-glazed lamps, 33 inscribed goblets named Apollo (A, AP, APO), Melian-Parian pottery fragments, an archaic clay basin, clay figurines and a bronze bracelet.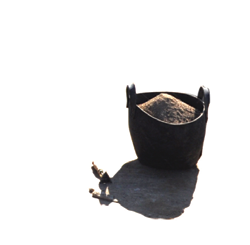 The restoration work of the ancient church and restaurant have become paramount, since both aim to complete the plan of monuments, to make the monument comprehensible to the viewer. Completion of the project is aiming the organization and promotion of the area an archaeological site accessible to visitors with visual information material and tour routes, a standard archaeological park in the Cyclades.
Yiannos Kouragios & Ilia Ntaifa