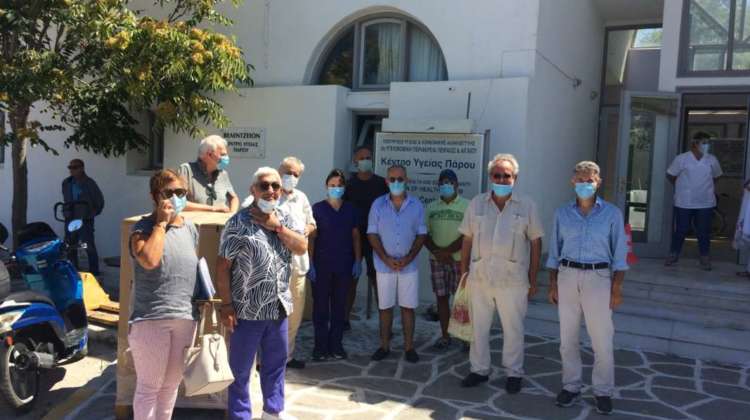 Cet article est également disponible en FRANÇAIS | Αυτό το άρθρο είναι επίσης διαθέσιμο στα ΕΛΛΗΝΙΚΑ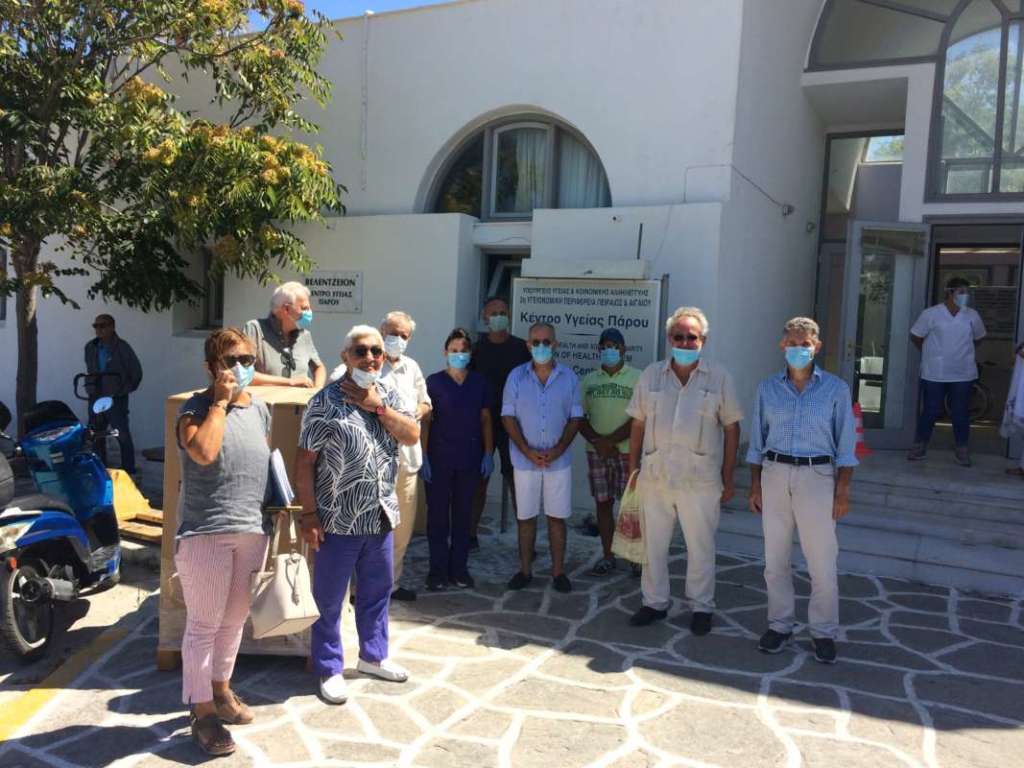 This fundraiser is now closed with success. A big thank-you to everyone who has participated.
The public Health Center of Paros is more ready than ever to handle emergencies.
Thanks to donations it was able to acquire a PCR testing machine for Covid-19, a ventilation system support, a capsule for safe air transport and all the necessary protection accessories for its staff.
However, it does not have something very important to address the hygienic requirements and to make the life of the staff easier:
a professional washing machine!
The Friends of Paros are launching this fund-raising to help the Health Centre get it!
This washing machine is essential to the Health Centre and it needs it immediately !
Thank you for reacting generously and fast !
The Friends of Paros invite you to contribute to the purchase of a Professional Washing Machine, costing about €2.500.
Amount raised
| | |
| --- | --- |
| Isabelle havas | € 200 |
| Diday | hidden |
| Anonymous | hidden |
| Valeria | € 100 |
| Tasos Zaxaras | € 75 |
| Anonymous | hidden |
| Georges Vlandas | € 50 |
| Anonymous | hidden |
| Anonymous | € 50 |
| Vicki Preston & Katia Nikitaidou | € 1.000 |
| David Knowles | € 50 |
| ARTARIT | €20 |
| Bened | €50 |
| Anonymous | hidden |
| Anonymous | hidden |
| Bennaim | € 50 |
| Boizard | € 100 |
| Alain DESAUVAGE | € 100 |
| Todorov Pierre | hidden |
| Stelios Christopoulos | € 50 |
| Girard Nicolas & Laurence | € 100 |
| Yannick le Goff | € 100 |
| | |
| --- | --- |
| Isabelle havas | € 200 |
| Diday | hidden |
| Anonymous | hidden |
| Valeria | € 100 |
| Tasos Zaxaras | € 75 |
| Anonymous | hidden |
| Georges Vlandas | € 50 |
| Anonymous | hidden |
| Anonymous | € 50 |
| Vicki Preston & Katia Nikitaidou | € 1.000 |
| David Knowles | € 50 |
| ARTARIT | €20 |
| Bened | €50 |
| Anonymous | hidden |
| Anonymous | hidden |
| Bennaim | € 50 |
| Boizard | € 100 |
| Alain DESAUVAGE | € 100 |
| Todorov Pierre | hidden |
| Stelios Christopoulos | € 50 |
| Girard Nicolas & Laurence | € 100 |
| Yannick le Goff | € 100 |