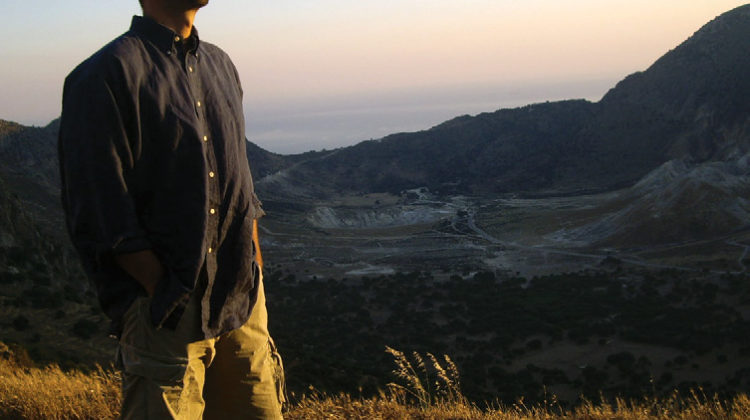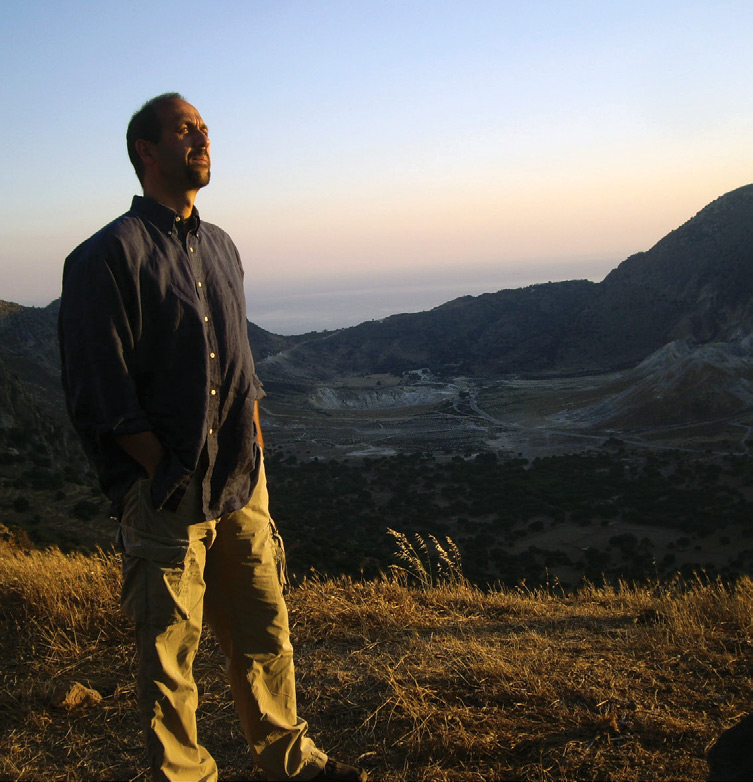 A conversation with an "immigrant" in Paros is of interest for the Parians' relationship with people who were not born on the island, but selected it to spend most of their time. How much assimilated do they appear to the eyes of the local community and are they always seen as "foreigners"?
What phrase describes your relationship with the island?
Paros is an "ark of dreams", an inexhaustible source of experience and I interact with "her" in a lasting and hedonic exchange of emotions and expectations.
What experiences did you bring to the island?
I have brought to the Island knowledge snippets and thoughts about culture as an offset to this apparent and unconditional tradition of lounging on a sunbed with a Frappé coffee. My professional career was great and multidimensional and I had to adapt to the peculiarities of this small society in order to be beneficial and efficient. I hope that I am on track!
Do you feel that some Parians think that you are an esthete, or a stranger?
The Parians are open and hospitable and they have embraced me from the very first moment. I met people with the same intellectual concerns and ecological anxiety and we immediately tied together as a group. That I came with a lot of humility and desire to offer to the community may have played a role. This attitude is not evident to most of the "foreigners" who visit Paros.
What stories of people of the island can you tell us, to describe your relationship with them?

I was fortunate to get to know people who are generous, pure, with dull faces and heavy memories, who opened their hearts to me. Through their narratives I discovered another Greece that lives beside us, always optimistic and bold. The most exciting experience for me was when I found myself in a 100-year-old cauldron where they produce "Souma", the local traditional drink. The feast stayed until the morning, and all together, locals and foreigners, dancing and singing, we saw the dawn.
What are your first blows with people of the island?
I have learned in my life to operate synthetically by disregarding selfish prejudices, always struggling for the common good. Even if I need to stay in the back as a simple soldier. The cohesion of the people, which produces defenses to the aggressive alteration of this particular characteristic, is still largely preserved on the island. At the same time, the participation and acceptance of the "other" as an equal partner in the cultural development of the country, is more easily than ever before accepted. Blows are created when the social fabric breaks down and the concept of hospitality gives way to rivalry and jealousy. Luckily until now, I enjoy to the maximum extent, love and cooperation without taboo and prejudice.
As a person of cinema and theater, have you been suggested to deal with Culture issues?
No. On the contrary with my own initiative, I made suggestions for the promotion of thematic sections of tourism, but nothing was done. Fortunately, in recent years, in collaboration with KDEPAP and the Cultural Association "Archilochos", I was given the opportunity to direct theatrical performances and films, always around Paros and the Aegean. Now I'm preparing the show that will represent Paros in the Aegean Theater Groups Gathering in Chios and a documentary about the Ancient quarries.
Would you be interested in taking action with political connotation on the island?
Political expression has many forms. Increasing social and ecological awareness through cultural actions is clearly a political position. Art manages to overcome the micropolitical controversies that have been dragging on people's lives for centuries and opens optimistic horizons for the future of generations to come.
How do you intend to maintain your relationship with the island in the future?
Discovering its hidden secrets, embracing its people, traveling to its history and culture. Because the difference between the island and the big cities is that the inhabitants here are known by their name, and this is an undisputed motivation to share your feelings and hopes with them.
Questions: Mairina Matheopoulou
Photos: archive Panos Kekas
---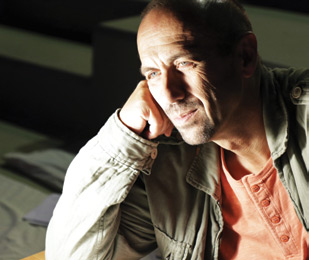 Panos Kekas director and producer, was born in Athens. He worked for many years in cinema and television.
He has directed 7 short films, 1 telefilm, 7 theatrical performances, several commercials, and has worked over 700 hours in television programming. His films have been distinguished in many international and Greek festivals. In recent years he has been living and working between Athens and Paros.