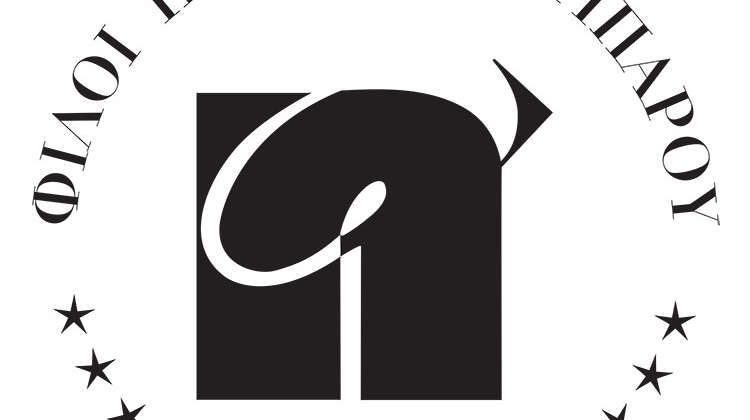 Invitation to the Annual General Meeting of the Friends of Paros and Antiparos:
Wednesday August 12 at 11:00 am sharp, at Café Ramnos in Lefkes in front of the amphitheatre.
Only members in good standing with their membership, at the latest on the day of the general meeting, may participate in its work.
Below is an evaluation and perspectives text in support of our work.
The year from September 2019 to August 2020 did not keep all its promises due to the health crisis.
However, what has been undertaken continues to consolidate the authority and reputation of our association on the islands, especially for the moment in Paros, with local authorities, associations but also a significant part of the population.
Our site, Facebook pages and this newsletter are followed by several thousand people and allow us to spread our ideas and achievements. Our publication is also read significantly. Our seminars and our visits to Despotiko were particularly well attended.
After nearly 20 years of existence, our association is still active, making progress. Significantly for at least two years, the association has increased its collective functioning capacity by the creation of thematic working groups.

More specifically, the last quarter of 2019 was rich in events described in our communication:
visit in September of the temple of Apollo in Despotiko,
holding in October and November of 2 seminars on the ancient marble quarries and the health situation in the Cycladic Islands and Paros-Antiparos,
holding of meetings with members.
On the other hand, in 2020 a good number of the activities foreseen in our rich program could not take place:
seminar on waste management,
workshop on health in Paros and Antiparos bringing together representatives of the private and public health system,
theatrical workshops by Petros Sevastikoglou
presentation by Michel Volkovitch of the French books of Ilya Papadimitrakopoulos
auction
holding of our annual ceremony to honour Rémy Le Fur etc.
writing a reflection paper on the development of large-scale tourist complexes.
Nevertheless, some other activities have been maintained:
follow-up of the file "ancient marble quarries",
publication of a digital version of our periodical in February 2020,
publication of the issue n° 21 of our Bulletin in 1500 copies and its distribution,
participation to the campaign against the projects of very large-scale wind farms
fundraising for the purchase of a professional washing machine for the Paros Health Center (2.475 euros collected),
purchase of mannequins for training in rescue gestures in the event of a heart attack (1,500 euros collected),
Holding of several meetings of the Board of Directors
From a financial point of view, The Friends have ensured the financing of the restoration work in Despotiko, by paying all the donations received for the planned activities, without any deduction for management costs. In terms of contributions, to date only 61 people have paid their 2019/2020 contribution, for an amount of € 2,890. This amount was used to finance the holding of the two above-mentioned seminars and the printing of part of our publications. The pandemic has had a definite impact on the number of contributors, which today represents only about 40% of those of previous years.
However, this observation deserves to be nuanced. If we add to the collected contributions the amounts raised by the two fundraising calls, this increases the aforementioned € 2,890 by € 4,000. Our total budget is therefore € 6,890, not to mention the funds raised for Despotiko. In total, in this perspective, some 80 people have participated in the financing of our activities, it is true in various ways.

For the year 2020-2021, a lot will depend on the health situation. Some of the activities not carried out because of that, but already decided, are likely to be undertaken in the near future. New activities could be decided by the General Assembly on August 12. Our main concern is to preserve what constitutes our greatest wealth – our diversity and a multilingual approach – which allows us to work together in serenity and complementarity!

Yorgos Vlandas, Tassos Zacharas, Nicolas Stephanou, Marousso Bourra