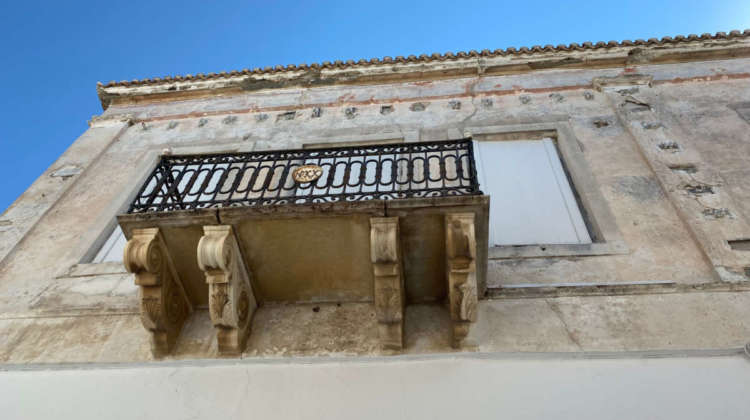 It is a fact that many important subjects and artworks escape us in our daily lives and unfortunately remain unnoticed, especially when they do not receive the proper publicity.
More precisely, I am referring to the latest impressive book by Frangiskos Perrakis "The Mansions of Paros and Antiparos" (the buildings and their creators), from Alpha-Omega editions by Petros Michalis.
The writer, in all simplicity, silent, humble and far from any arrogance, but with a rich education and a spiritual culture, put forward his creative thinking and his inexhaustible source of inspiration, offering his fellow citizens works of a rare and timeless writing.
With a characteristic literary skill, numerous photographs, plans and sketches, the author presents the coexistence of the buildings and the people who created and inhabited them, at the same time mentioning the genealogical evolution of the families, so that the heritage history of the buildings is known. The author also bridges the gap between today and yesterday, by referring to personalities from different eras who had a strong presence on these two islands.
In the more than 500 pages of the book with the neoclassical and island houses, the Pariotes and the Antipariotes of today will discover the two islands through the historical dimension of their life and their culture. It is, however, useful for any book-lover and discerning traveler to gain an in-depth understanding of the culture of these islands.
The famous book critic Nikos Vatopoulos writes about this book (Journal Kathimerini, Tuesday July 14, 2020) "The great Social Atlas of Paros and Antiparos is a fact".
Both "The mansions of Paros and Antiparos" and the "Summary of the Paros genealogical annals" (next re-issue due to exhaustion entitled "Paros-Antiparos" and which will be improved and enhanced), are works of life using however a fluid and juicy language, the resumption of sources, the systematic development of the material, the construction of the chapters, but also the description of the families evoked, proving the wonderful soul of their writer-creator.
Critics have a habit of wishing each author "and your next opus will be…" on each new book. The undersigned however, because she is not a critic but also a creator, wants this beloved author to maintain his spiritual clarity and to pursue his research with a mind aiming at the simple and the humble, which includes in him all the wisdom and power of an art-creator.
Finally, it would be a blessing for our islands if one of our culturally sensitive elected representatives adopted these two publications and promoted them, so that they could be part of every library.
Evi Melissari-Beligianni
(Ms. Evi Melissari-Beligianni is the well-known author and creator of the astonishing work "The Stone Bridges of Greece", awarded by the Academy of Athens and not only).