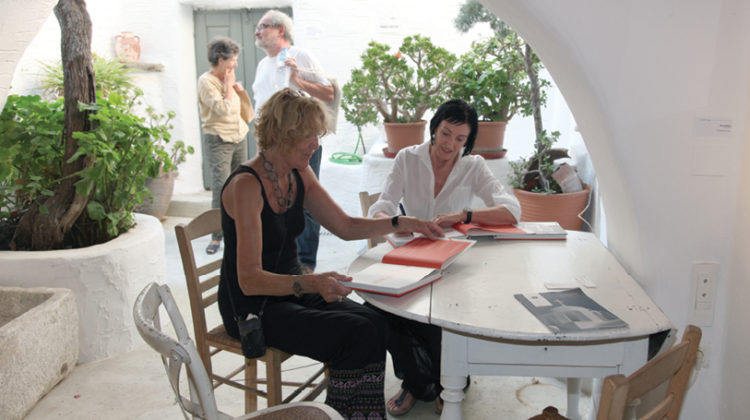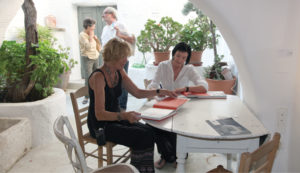 This unique art space opened in Paros in 2000, following the instant success of its predecessor, the Holland Tunnel Gallery of New York. Its founders, Paulien Lethen and Heleen Schuttevaer, created an artistic hub within an historic Cycladic house in the old center of Parikia that they bought and then restored by bringing back all its traditional elements.
For the past 15 summers, the entire house and its Parian courtyard have been turning into a visual arts exhibition, a gallery, a concert hall or a poetry reading corner. Artists from all over the world, local painters residing in Paros or passing by, present their work and exchange ideas with Greek neighbours, friends and tourists.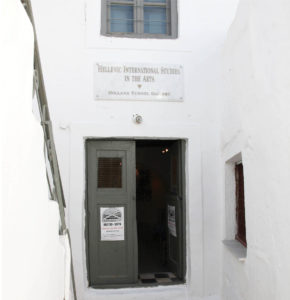 Invariably, everybody ends up in the terrace with a glass of tasty Parian wine. As Paulien fell in love with the Parians while living on the island from 1968 to 1982, Heleen has been assisting the artistic life of the island as a musician, every summer. She also contributes to the Paros Jazz Academy Festival, which was organized for the 4th time this year, in Marpissa. Paulien and Heleens' only aim is to offer high quality events to the Parian society that accepted them both so warmly.