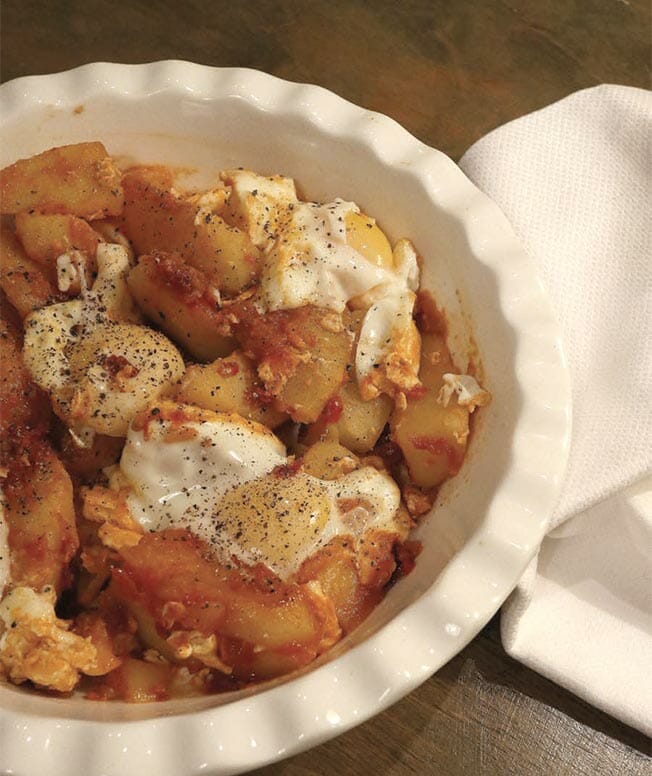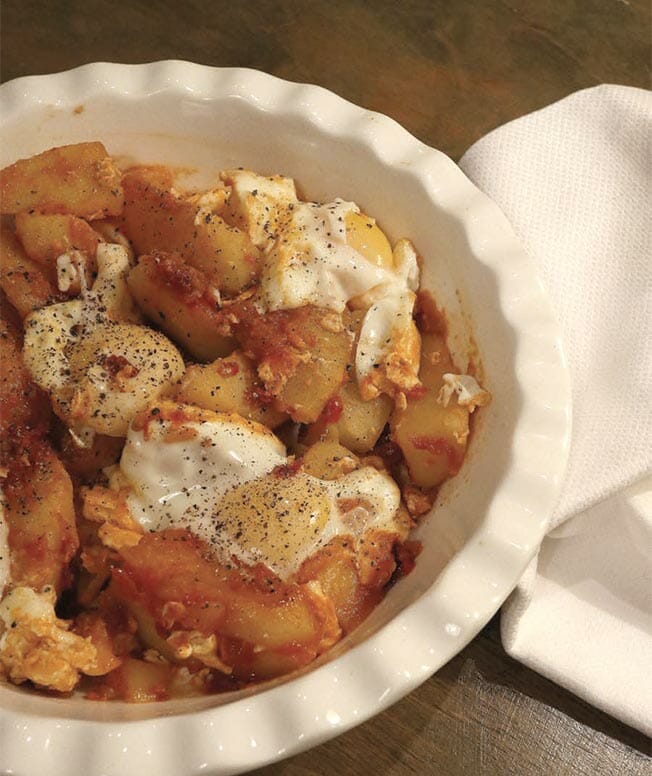 1 kilogram of potatoes
2-3 medium onions
1 clove of garlic
1/2 cup of olive oil
1 cup of tomato juice
4-5 eggs
salt, pepper and thyme

Peel the potatoes and onions and cut them into slices. In a deep fry­ing pan, heat the oil at low tem­perature, pour the onions and gar­lic and turn over several times. Af­ter approximately ten minutes, we add the potatoes. Turn them sometimes in order to get the fla­vors of the onions, oil and gar­lic, then we pour the tomato with salt, some boiling water and let them simmer. After about 25 min­utes, the potatoes are caramelised, melted and therefore ready.
Finally, we reduce the heat a little bit and we pour the eggs carefully so that the yolks do not break.
We cover with a lid and cook for 4-5 minutes until the egg white is cooked, but the yolk will remain melted.
Serve in the dishes, add freshly ground pepper, dry thyme and salt if necessary.