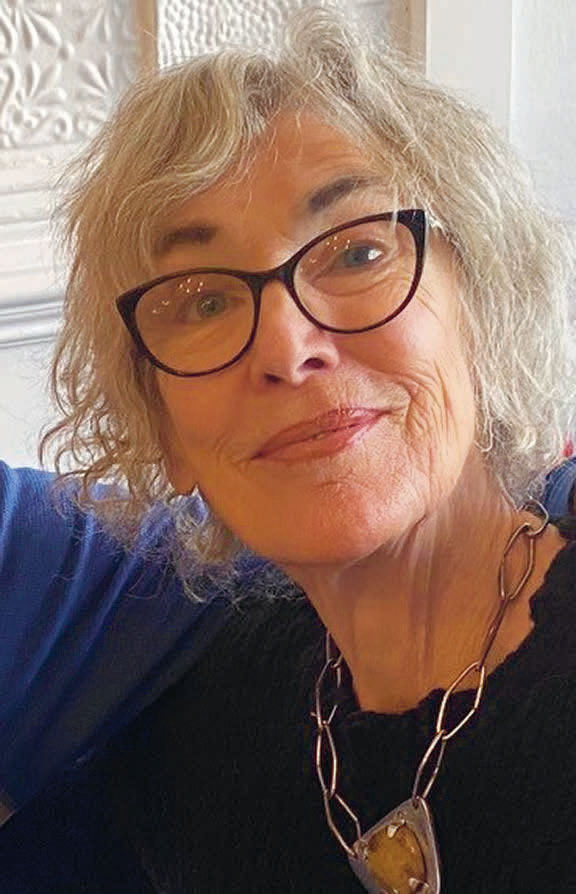 Another exhibition at Holland Tunnel Gallery last summer, another great contribution to Parian cultural life. Curated by Paulien Lethen, the gallery director aimed to show life in Paros as it used to be. The life that Paulien witnessed when she lived with her young family in Paros from 1968 until 1982. She describes her experience as "the simple life in the country with oil lamps, water from a well, transport by donkey or on foot as there were only two cars on the island (taxis) and witnessed modern achievements come to the island – such as electricity, telephones and running water – all while she saw tourism increase". This way of life was presented through the work of six artists, some Parian by birth some Parian by choice.
Paulien Lethen
The exhibition included photographs, paintings and sculptures.
The photos by Elizabeth Carson were taken in the early 70's. Elizabeth came with her husband, the poet Jeffrey Carson, from New York in 1970 and they made Paros their home ever since. They have contributed greatly to Parian cultural, artistic and musical life. Elizabeth's photos captured the farming life, at a time when agriculture was still the main activity on the island, as well as the landscape before its recent transformation. Exhibited were photos of her series "Heroes of the Soil" (Parian agriculture from the 70's), "Stone Translucence" (antique carvings in Parian marble) and "1700 Years" (photos of the Parikia church of Ekatontapyliani – the church with the one hundred doors).
The second photographer was Susan Daboll. A photographer, who came to Paros in the late 90's and since then spends most of her time on the island. Susan was asked by Paulien to make a photo project of "Dimitris house".
Dimitris was a traditional farmer from Marathi. Paulien became his friend and frequent visitor. "In those days, I often went there with friends. We had his home made raki, wine, bread, cheese and other meze while storytelling, singing and dancing went on". The photos were taken in 1998 when Dimitris was 94 years old but his way of life was still the same as in the 1960's. "He still made everything himself, grew vegetables and fruits and had cattle. Dimitris is gone, the house is in ruins, but the photographs have captured how it was". They have indeed captured a long gone Paros way of life.Finally, there was a series of old photographs and cart-postal from the collection of the cosmopolitan Parian Petros Avlitis. Photos of Parikia, its people and landscape. "Beautiful atmospheric black & white photographs that reflect the dreamy peacefulness of empty mountains, the quiet harbour and streets without tourists" is how Paulien describes them.
The painters were:
Nikos Karpodinis, a long-gone shoemaker in Parikia who when he was not repairing shoes, was painting colourful, happy scenes of Paros life on cardboard in his workshop behind the Market Street. Fishing boats, windmills, animals in fields, churches and people were his common subjects.
Maria Agourou, a painter from Marpissa, was born in 1912. She went to Athens aged 10 to make a life for herself, something very common at the time. She became a hat-maker. At the age of 73 her dream of returning to Paros was fulfilled. Back in Marpissa she started producing wonderful paintings of Paros, family life, agricultural life, women in hats, landscapes.
Ceramic sculptures by Nikos Voulgaris, a painter and sculptor who lives and works in Naxos were also exhibited. Powerful, mysterious figures influenced by different cultures: Cycladic as well as African and South American. Paulien has saved several works by Karpodinis and Agourou. The time is ripe for them to become part of a permanent municipal collection portraying life and landscape as it was during the early part of the 20th century.
All these captivating works were exhibited in the beautiful historic Azaris house in the centre of Parikia. Apart from the exhibits it was the house itself that took the viewer back in time, giving an impression of what a 19th century patrician house was like with its period furniture, lace curtains, wrought iron beds and the dining room set waiting for the guests.