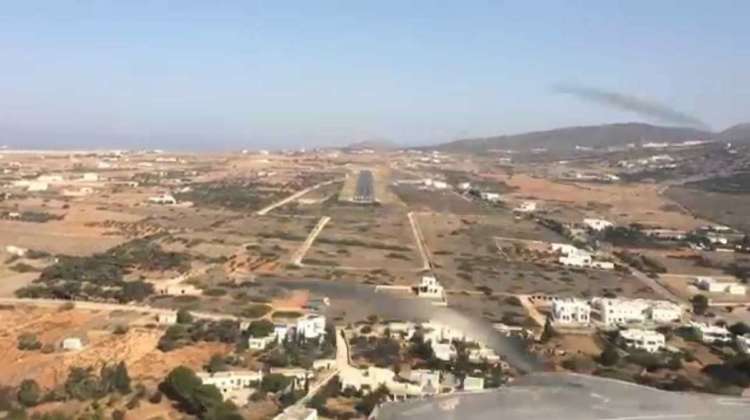 This year's tourist season for Paros has been unique, despite the pandemic and concerns raised. The island has succeeded not only in opening up to tourism, which is a fact for which we have all held our breath, but also, we have seen exceptional economic performance. And if the first, the openness, is due to the actions of those who have managed the pandemic and the citizens who have cooperated, the second, the good results observed are due to the quick reflexes, to the well-coordinated and perfectly executed actions by the municipality.
However, this good season has raised concerns, which I personally would qualify as justified, as to whether the infrastructure on the island of Paros is sufficient. The island's health, education, police, civil protection, public utilities and transport services, not to mention the natural resources, have been the subject of discussions that have started and will continue for a long time to come.
Yes, the infrastructure needs to be improved. Several projects are under study, or being updated with new evaluation criteria. However, the technical upgrading of the managerial staff must precede. In addition to attracting investment, it is also necessary at the same time, if not earlier, to attract qualified and experienced personnel. Can the island accommodate all the personnel that will be necessary to build and operate these modernized infrastructures? Let us not forget their families. Are there enough housing units in the real estate market for rental on an annual basis? Or is everything aimed at tourists?
I think we all know the answer. And precisely because there are not enough housing capacities, in the Municipality's Development Plan, the Mayor's commitment to transform the old airfield into a model village is very high in the priorities which will aim exclusively families working for the island's public infrastructure and utilities. Although the municipality is not competent to provide housing, we do envision and look to the future, we try to overcome bureaucratic hurdles and overlapping responsibilities in order to implement this pre-electoral commitment to build housing for workers on the island. Urban planning regulations allow the use of the ex-airfield space. At the end of 2021, it is estimated that there could be a decision of the Court of Appeal that will allow the transfer of this land from the Civil Aviation Service to the Municipality of Paros. Many more steps will be necessary until the final implementation, but it is important that the start has been given, that the political will is there and that we are following the project at the fastest possible pace.
Christos Lemonis ( chemical engineer from the National Technical University of Athens) is Secretary General of the Municipality of Paros