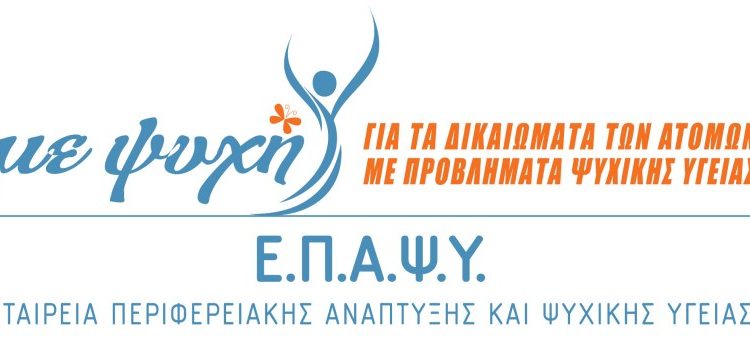 Mobile Mental Health Units – Pilot initiatives in Paros
The Association for Regional Development and Mental Health (E.P.A.PS.Y.) was founded in 1988 and has since been continuously active in order to offer an alternative model of psychiatric care in the Community.

The Mobile Mental Health Units in the Cyclades, have been providing free mental health services (such as diagnostic evaluations, counselling, psychotherapeutic interventions, psychiatric monitoring, social support) while organizing in parallel, raising-awareness activities in the islands of Paros, Antiparos, Tinos, Mykonos, Syros, Andros (Cyclades NE), Milos, Kimolos , Sifnos, Serifos, Kea, Kithnos (western Cyclades), since 2004.
Twice a month and for two – to – four days, a task force (comprised of a psychiatrist, child psychiatrist, psychologist and social worker) visits each island, providing free services to children and adults. Since their inception and until today (June 2015), the Mobile Mental Health Units have treated more than 9000 people, including 2000 children and teenagers. They have also organized many mental health promotion and networking activities that were carried out together with local agencies.
The quality of the care issued is ensured through interdisciplinary cooperation, the implementation of the World Health Organization guidelines, the constant interconnection and relation with local services, the local authorities, the patients and their families. Concerned also with combating stigma and social exclusion, lifelong learning programs and providing professional training, all the pioneering mental health activities that have been implemented by the Mobile Mental Health Units are considered a success and are being presented at national and international scientific congresses, as examples of best practices and of pioneering pilot actions.
by: Stelios Stylianidis – Psychiatrist-Psychoanalyst, Professor of Social Psychiatry, Panteion University, Scientific Director of The Association for Regional Development and Mental Health (E.P.A.PS.Y.)
and
Stella Pantelidou – Clinical Psychologist, MSc, Phd (cand.), Mobile Units Scientific Director NE and Western Cyclades – E.P.A.PS.Y