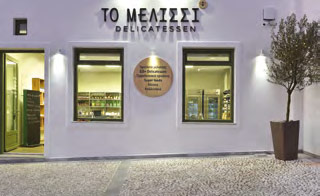 A honey cellar and not only!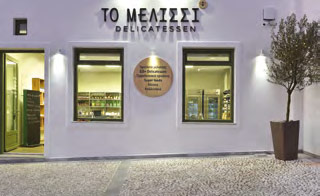 If someone asked me to only get a product that reminds me of Paros, it would certainly be a vase of local aromatic thyme honey. This is what the owner of Delicatessen Melissi was thinking in Naoussa and she had built a very special honey cellar with apicultural products and other local specialties.
This is a worthwhile effort to focus on the gastronomy of Paros, but also to collect wines, cheese, sausages, pasta and sweets from the Cyclades and the entire Aegean region.
The space is warm and neat with thematic corners, while honey is the cornerstone of everything : shelves, smells, cosmetics, decoration … The family has a bee domain in the region of Ag Théodore in the south of Paros, the dream of the only son being a beekeeper. The farm supplies the store with pure thyme honey – a 100% organic product – as well as propolis, pollen, royal jelly and wax.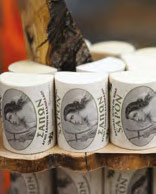 Honey-based, there is also the series "Pure Products", created by the owner, Maro Voulgaris, with nutritional serums, products for the face and body, sun creams and soaps whose active components come from all over the world. Extracts of collagen, hyaluronic, liquid silk, caviar serum and edelweiss are combined with honey and royal jelly, giving very effective natural products.
The family estate also produces capers, olives, dried tomatoes, beans, chickpeas and dried figs, while a rosé "Mavropetria" was produced from the family vineyard giving only 200 bottles. Souma of extraordinary quality and a dry wine are also sold in bulk and in bottle.
"Our intention is that the visitor can not only enjoy the natural beauty and the nice climate of the island, but also enjoy this inexhaustible flavor," says the owner and we absolutely agree with her!
Paros Naoussa, T: +30 22840 55377
FB: Melissi Delicatessen Paros Naoussa