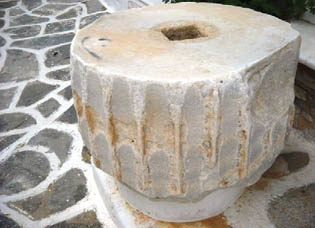 του Χρίστου Γεωργούση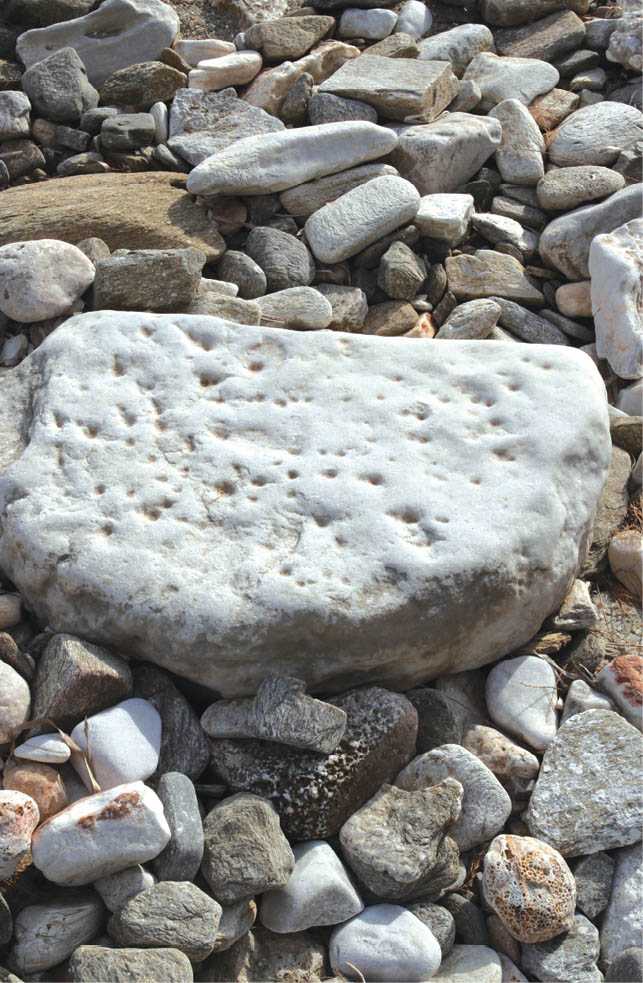 Η ιστορία σου και η ιστορία μου και ο χείμαρρος του πανδαμάτορα χρόνου που μας αποσαθρώνει σε άμμο. Προσευχές του Αρχίλοχου και λόγια αγάπης σβησμένα στο μάρμαρο απ' τα πατήματα των παιδιών. Πέτρες της δόξας σκαλοπάτια στις αυλές των σχολείων, εξαρτήματα ξερολιθιάς, βότσαλα στα χωράφια και τις παραλίες, σώματα στους τοίχους και στους δρόμους της γειτονιάς. Παλιές σιγουριές ερείπια τώρα, αγωνίες που έγιναν αποδημητικά τοιχογραφίας και η ψυχή σου διαρκώς σαστισμένη μέσα σε πολύχρωμα νήματα νοημάτων και γέφυρες παλιών περασμάτων. Πάντα ονείρων απατηλότερα, πάντα σκιάς ασθενέστερα. Όσοι απόμειναν σπόνδυλοι απ' τα καμίνια του ασβέστη, θεμέλιωσαν άλλα σχέδια, σφήνωσαν σε άλλα τολμήματα κτισμάτων, πέτρωσαν άλλες αποκοτιές ζωής. Τόσες προσευχές και τόσοι ύμνοι, κίονες όμως πεσμένοι και οι θεοί φευγάτοι. Μένεις εσύ περπατώντας στα καλντερίμια πάνω στα μάρμαρα αρχαίων ναών. Εδώ μπροστά σου τώρα θυμίζουν πως αλλάζουν όλα και φεύγουν και πρέπει να βρεις ποιο το μάταιο και ποιο το άλλο που μένει και φωτίζει, όσο προχωράς και διαρκείς.
---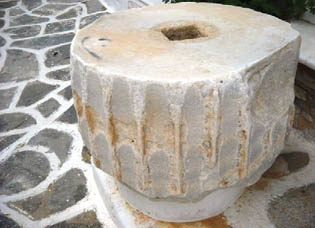 As you go along and persist
By Christos Georgousis
This poem reminds us to persist despite the futility of life. It challenges us to look for what enlightens us as we go along. Within the sweet nostalgic touch of our past it encourages us to create new colorful memories.