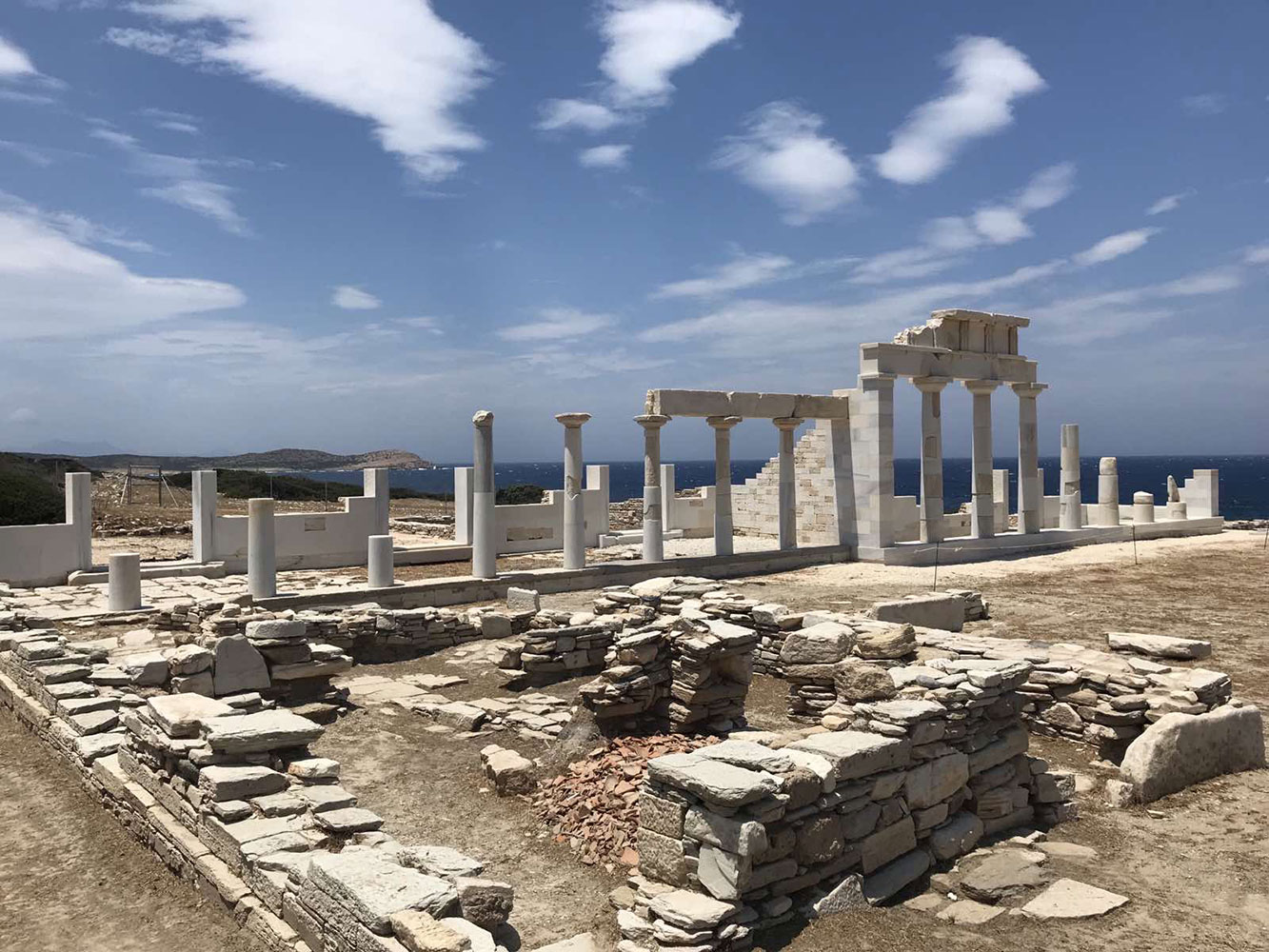 Date
Jul 14 2023
Expired!
Guided Visit to Despotiko
Join us for a guided tour of the Despotiko archaeological site with archaeologists Yannos Kourayos and Kornilia Daifa as your knowledgeable guides. They will discuss the latest discoveries in English, Greek, and French.
Departure point: At Agios Yorgos (Antiparos), on the pier, at 9:45 AM
Duration: approx. 90 mins
Organised by: the Friends of Paros and Antiparos
Booking is not necessary; just come on time!
---
Ελάτε μαζί μας για μια ξενάγηση στον αρχαιολογικό χώρο του Δεσποτικού με ξεναγούς τους αρχαιολόγους Γιάννο Κουράγιο και Κορνηλία Νταϊφά. Θα συζητήσουν για τις τελευταίες ανακαλύψεις στα αγγλικά, ελληνικά και γαλλικά.
Σημείο αναχώρησης: Αγιος Γιώργος (Αντίπαρος), στην προβλήτα, στις 9:45 π.μ.
Διάρκεια: περίπου 90 λεπτά
Διοργάνωση: Φίλοι της Πάρου και της Αντιπάρου
Η κράτηση δεν είναι απαραίτητη, απλά ελάτε στην ώρα σας!
---
Rejoignez-nous pour une visite guidée du site archéologique de Despotiko avec les archéologues Yannos Kourayos et Kornilia Daifa comme guides compétents. Ils discuteront des dernières découvertes en anglais, en grec et en français.
Point de départ : A Agios Yorgos (Antiparos), sur l'embarcadère, à 9h45.
Durée : environ 90 minutes
Organisé par : les Amis de Paros et d'Antiparos
Il n'est pas nécessaire de réserver ; il suffit d'arriver à l'heure !